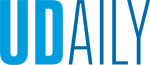 March 17: Coronavirus update
Article by UDaily staff March 17, 2020
Latest news on gatherings in Newark, information for graduate students, research guidance
Editor's note: The most current information about the impact of the COVID-19 coronavirus at the University of Delaware is available 24/7 at www.udel.edu/coronavirus. Questions may be emailed to coronavirus@udel.edu.
Newark approves emergency ordinance: Newark City Council has approved an emergency ordinance, in effect for the next 60 days, that limits all public and private social gatherings to 10 persons or fewer and mandates that all bars, restaurants and taverns within city limits may only provide take-out, drive through or delivery. In addition, parking in all municipal lots and metered spaces on Main Street is free with a 15-minute time limit. In other action, the city has suspended bulk trash collection and encourages the payment of city bills online and by phone. For more on Newark initiatives, visit the city's COVID-19 page.
Guidance for graduate students and postdocs: Information about a variety of topics concerning graduate students and postdoctoral trainees — including research, graduate employment, theses and dissertations, health insurance and more — has been posted on the Graduate College website at https://grad.udel.edu/about/covid-19-update-for-grad-students/.
Update on research: UD ramped down its research laboratories and core facilities to only critical essential operations, effective 5 p.m., March 17. Researchers should check the University's Research Guidance webpage for continuing information about protocols and procedures and submit any questions to UDResearch@udel.edu.
Take care of yourself
To avoid being exposed and to protect yourself and others, following the guidelines of the Centers for Disease Control and Prevention.