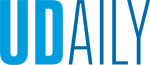 Inspiring future leaders
Article by Dara McBride Photo by Nick Wallace March 16, 2020
Siegfried Youth Leadership Program encourages students to reach for their dreams
Five thousand feet in the air, EJ Carrion began to doubt whether it was a good idea to go skydiving with his friends for his birthday. At 10,000 feet, as the plane continued to ascend, Carrion tried to come up with an excuse not to jump.
But jump he did, from 18,000 feet — the highest altitude possible for relatively normal skydiving.
"You've got to be willing to do the things that other people won't do, so you can have the things that other people don't have," Carrion, a motivational speaker, author and entrepreneur, told a crowd of area students as he delivered the keynote lecture during the spring 2020 Siegfried Youth Leadership Program (SYLP) in February.
Talking about tough choices and uncharted paths — like being the first in your family to go to college or launching your own business — was on the agenda for students, administrators and teachers from Delaware secondary schools, who filled Clayton Hall on the University of Delaware's campus during the half-day retreat.
The day is possible because of the vision and generosity of Robert and Kathy Siegfried and their accounting firm, The Siegfried Group, which is based in Wilmington, Delaware. Robert and Kathy Siegfired are married, so-called Double Dels. Robert graduated in 1981 from the Alfred Lerner College of Business and Economics, and Kathy graduated in 1985 from the College of Arts and Sciences. The program launched in 2016, thanks to their gift through Delaware First: The Campaign for the University of Delaware. Area students must apply to attend the conference, with philanthropy helping to cover the costs associated with the day.
As hosts of the event, the Siegfried Group and UD's Center for Economic Education and Entrepreneurship (CEEE) at the Lerner College hope to develop participants' leadership skills and inspire healthy change within their communities.
Carrion's charisma and own inspirational story energized the SYLP students in the audience throughout the event, as he moved from talking about literally jumping out of a plane to making the mental and emotional jumps needed to become a leader. Carrion, who previously spoke at the inaugural SYLP event and recently visited campus to speak with UD students, opened up to students about growing up in low-income communities and a single-parent home, and how that helped him grow into leadership.
With his family's encouragement, and after receiving a powerful wakeup call from a loved one, he graduated from high school and successfully applied for a prestigious Bill Gates Scholarship, which enabled him to become the first college graduate in his family. He is now an author and the cofounder and CEO of Student Success Agency, an academic training organization that helps high school students transition to college.
"Here's my one thing I want you to get from my message today: I don't care what you want to do, I don't care who you want to be. What I do care is you fully commit, and you fully jump out of the plane and become who you want to be," Carrion told students.
Overcoming fears was frequently discussed during the day, but those conversations came alongside discussions about accomplishments and dreams. Amy Devlin, managing director at the Siegfried Group, along with Kevin Keegan, vice president and regional market leader at Siegfried, led the program by sharing stories from their lives before asking students to do the same.
"We want to help our community's youth transform themselves into better individual leaders, enriching their lives now and into the future," Keegan told students. "So, we hope that the tools and ideas you learn today, you'll be able to carry with you into the future."
At several points, students were encouraged to write down their thoughts and then share them with the group. Together, they celebrated accomplishments big and small, from reading 100 books to writing a song for a school project and receiving college acceptance letters and scholarships.
Later in the program, Devlin and Keegan took the stage with four high school students from various Delaware schools for a panel discussion. These students had the opportunity to further elaborate on their dreams, both ones they had successfully accomplished and ones they held for the future, and to talk about how they overcame obstacles to reach their goals.
"Failure is not bad at all," said Naeema Smith, a senior at Caesar Rodney High School who will be the first in her immediate family to attend college. "If anything, I believe that failure doesn't exist, and you have to interpret it in different ways as like a learning experience."
SYLP will return in the fall to UD's campus for new and returning students to learn more lessons on individual growth and effective leadership. Further information and registration will be shared on the SYLP website closer to the date.