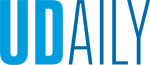 UD Athletics suspends games, practices
Article by Athletic Department Staff Photo by Paolo Tiamson March 12, 2020
The outbreak of the COVID-19 coronavirus prompts changes
With further developments in the outbreak of the COVID-19 coronavirus, including four confirmed positive tests of people in the University of Delaware community, the UD Athletic Department announced on Thursday, March 12 that all sports competition and practices are suspended until further notice.
Mitigating risk is at the forefront of this decision, along with the safety of the student-athletes, coaches, staff and our entire community.
With the situation continuing to develop, the department asks that you please visit www.udel.edu/coronavirus for the most current and reliable information from the University. This site is kept up to date with news and FAQs.
The Athletic Department will provide necessary updates as this situation continues to develop and unfold. Please feel free to email any questions you may have to athletics-dir@udel.edu.