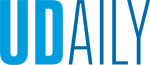 Engaged scholarship
Article by Diane Stopyra Photo by Kathy F. Atkinson March 11, 2020
Provost's symposium helps UD faculty, staff and alumni translate scholarship into action
Chrysanthi Leon chose to go to prison. She's not a criminal. She merely wanted to help.
In 2016, after six years of planning, Leon, deputy director of the Honors Program at the University of Delaware, created and taught a course at a nearby correctional facility. The subject? Women in literature and society. Half the students were undergraduates at UD; the other half were female inmates.
"The classroom created a space where incarcerated students could be people," said Leon, citing inmate feedback gleaned from an evaluation study. "They could be mothers, they could be scholars, they could be themselves and not a prisoner or a number, and that's a powerful thing."
This class, which has only grown in scope since its launch, is one of many engaged scholarship programs at UD, a school with a long history of applying knowledge and civic commitment to challenges in Delaware and beyond. In 2015, the University was recognized with the Carnegie Foundation's prestigious Community Engagement Classification, highlighting an institutional commitment to this kind of work.
In other words, according to Provost Robin Morgan: "These outreach programs are very much the core of who we are."
Enter UD's inaugural Provost's Symposium on Engaged Scholarship. Held in the Tower at STAR Audion on March 5, the conference brought faculty, staff and administrators together to discuss current initiatives and avenues for future growth.
"When we center our worklife in service, it becomes a powerful motivator not just for our academic — but our personal — lives," said Lynnette Overby, a driving force behind the event and the deputy director of UD's Community Engagement Initiative, which develops partnerships to meet civic needs. "A goal of this symposium is to provide ideas, some successes, some models that will allow any faculty member who wants to walk this path the ability to become a successful, engaged scholar."
One such example of success came from keynote speaker Samory Pruitt, vice president of community affairs at the University of Alabama. In this role, he develops public outreach programs such as Swim to the Top, a collaboration between the university and a nearby YMCA. Through this initiative, students ages 4 through 14 are given swim lessons in an effort to combat Alabama's disproportionately high drowning rate.
"In order for these programs to move forward on campuses and nationally, you have to create space for faculty to do the work," Pruitt said. "Clearly, UD is creating this space. You ought to be proud of what you're doing here today."
During the first panel discussion of the symposium, deans from every college on campus elaborated on ways in which community engagement is integral to their respective missions. They pointed to projects close to home (working with the Food Bank of Delaware to understand ways in which race, gender and income equality affect food scarcity) and further afield (working with indigenous populations in China and Mongolia to understand how rare-element mining impacts community health and tradition).
"Engagement is woven into our DNA," said John Pelesko, dean of the College of Arts and Sciences. "If we're going to solve really big problems — like water scarcity or climate change — we have to understand the human element. We have to understand how people interact with their environment."
Matt Kinservik, vice provost for faculty affairs, said we cannot think of research, teaching and service to the community "as three separate buckets." Rather, to be most effective in each, he explained, we need to see all three as inextricably linked.
Take Sheryl F. Kline, deputy dean of the Alfred Lerner College of Business and Economics, and one of 15 researchers to conduct poster presentations at the symposium. She helped spearhead the Veteran Experience Academy, a partnership between UD and the Wilmington Veterans Affairs. The goal? Infusing hospitality into the healthcare received by Delaware and New Jersey veterans, ultimately improving health outcomes.
"As faculty, we do a lot of research, and some of it is theoretical research, which we get excited about," Kline said. "But by the time it gets put to use in a community, we might be retired or dead. When you do translational — or applied — research, you see the outcome of what you do right away. I've had a nurse stand up and say, 'Because of what you taught me, I have changed the lives of my patients.' There are no words for how that feels."
There are challenges to this type of work. For one thing, if not made to feel a genuine sense of reciprocity, community residents may feel like guinea pigs in some kind of university experiment.
"Take baby steps," advised Doug Doren, interim vice provost/dean of the Graduate College. "One of the simplest things you can do is get out and talk to people."
Another potential hurdle is wariness from certain academics, who may feel comfortable developing an evidence-based program in a lab, but not so comfortable disseminating this program to the wider community.
"I had to figure out how this fits with who I am as a scholar," said Mary Dozier, Unidel Amy Elizabeth du Pont Chair in Child Development, who created the ABC intervention program for nurturing infants and toddlers. "To be honest, I asked myself: 'Do I want to give up my career as a researcher? Is that what this will mean?' " She ultimately decided that taking her research into the community "did not ruin my career; it helped me improve my intervention."
For many, the challenges of this type of work are worth the payoffs for both faculty and students. Tom Kaminski, professor of kinesiology and applied physiology, directs a program in which undergraduates studying athletic training treat local high school athletes.
"For some, this is the only health care they receive," Kaminski said of the high school students. "So that is very rewarding."
Later in the day, during an idea exchange, symposium attendees offered suggestions for improving and expanding UD's community engagement work. These ranged from offering coaching for faculty to creating a taxonomy by which instructors can be evaluated and rewarded for involvement, specifically surrounding promotion and tenure.
While the logistics of these plans need to be worked out over the coming months and years, faculty appeared to be on the same page: UD is on the right path.
"Engaging with the community is fulfilling work," said Michelle Rodgers, associate dean of the College of Agriculture and Natural Resources and director of the University's Cooperative Extension. "It makes us better researchers and better teachers. And being able to share this passion with students so that they grow to be engaged with their communities as well… that's a wonderful story for the University to tell."