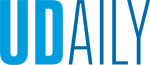 Summer reading
Article by Diane Stopyra Photos by iStock and courtesy of John Ernest June 12, 2020
UD professors recommend favorite books for the beach or backyard
You're not imagining it. Reading on vacation really is more enjoyable.
This is because, on holiday, the cognitive load is less. When you're not worried about beating traffic, studying for an exam or filing an expense report, your mind is totally free for "greater immersion in a narrative world," said Helene Intraub, professor of cognitive psychology at the University of Delaware. "In summer mode, you can release all this other stuff and let that world engulf you."
Intraub once experienced this immersion so completely, she felt suspense while reading a biography of Abraham Lincoln. In one scene, in which Honest Abe sets off for Ford's Theater, "I found myself thinking: 'No, don't go!'" she said. "This happened even though, more than 150 years after his death, I knew exactly how things would end."
This type of absorption-by-story isn't just pleasurable — it's important for the psyche. Engaging with a good book releases the chemical oxytocin in the brain, which boosts empathy. This allows the reader to feel, say, the swagger of James Bond, the bravery of Bilbo Baggins or the passion of Jo March. The result? Improved social skills and connections in real life. You may even become a better person — not a bad outcome from a $15 paperback.
Once you've accepted the joy of reading on vacation, the task becomes choosing your book. Beach (or park or poolside) reads are typically regarded as light and low-brow. Or, as Intraub calls them, "popcorn for the mind." Sure, there's nothing wrong with a bit of fluffy escapism while relaxing. But, when it comes to reading on holiday, no genre is off limits.
"Summer reading is a chance to gather yourself," said John Ernest, chair of UD's Department of English and the publisher of more than a dozen books. "Throughout the year, we're often pulled in a number of different directions, and we find ourselves without the time we want for doing things that not only comfort us, but that feed our souls. Summer is a chance to connect with books that remind you who you are."
This soul-feeding comes in many forms, from Dr. Seuss to Dostoevsky. (Yes, Ernest has copped to reading The Cat in the Hat as an adult on vacation, though he often returns to Tony Morrison's Beloved as well.) The bottom line? Whether you're into comic books or literary canon, superheroes or self-help, history or Harry Potter, there's no shame in your summer reading game.
At least, this is the case at UD, where professors are gearing up for a season of hilarious, thrilling, informative and heartbreaking narratives. You can join a few of them at an online reading group that kicks off on Monday, June 15. The first of three Zoom discussions will focus on Bloody Falls of the Coppermine: Madness and Murder in the Arctic Barren Lands. Written by McKay Jenkins of the English department, it is a true account of a 1913 expedition into frozen wilderness by two priests who were cannibalized. (Ahem, beach reads don't have to be fluffy, remember.)
If you power through this lineup and you're still hungry for more, UD instructors have you covered with the best recommendations (for) under the sun.
Just don't get so immersed you forget the sunscreen…
Jennifer Barker, professor of music composition and theory in the School of Music
My pick: Rhanna, a series by Christine Marion Fraser
The gist: These character-driven novels tell the story of a close-knit community in the Hebrides Islands of Scotland.
Why I love it: I moved to America from Scotland in the 80s, so this is something from my heritage. The books are delightful, heartwarming, funny, magical and even tragic. They are (incorrectly) listed as romance, but they are so much more.
Where I read it: When I'm visiting my mother during summer in northern Scotland, I'll read in her flat with the window open. The sun never really sets, and the light is magical around 9, 10 and 11 p.m., when any rain has been pushed out to the North Sea.
Joe DiGregorio, senior instructor in the Department of Hospitality and Sport Business Management, executive chef and director of the Vita Nova restaurant lab facility
My pick: The United States of Arugula: The Sun-Dried, Cold-Pressed, Dark-Roasted, Extra Virgin Story of the American Food Revolution, by David Kamp
The gist: Expect a lighthearted and entertaining look into how America became a country of foodies. (Pro tip: Don't read on an empty stomach.)
Why I love it: Unlike a lot of food books, it's not too technical or science-y for vacation.
Where I read it: On the beach. As a New Jersey native, I do love the Jersey Shore, but Corolla in the Outer Banks of North Carolina is my favorite spot.
Annie Renzetti, instructor in pre-veterinary medicine in the Department of Animal and Food Sciences
My pick: The Starbuck Chronicles, by Bernard Cornwell
The gist: This historical fiction series follows a Boston man who serves as a Confederate soldier during the Civil War — and then switches sides.
Why I love it: It's engaging, well-written and historically accurate.
Where I read it: Anywhere that's away — I live on an active horse farm, so I never have time to just sit and read when at home.
Sambeeta 'Sam' Das, assistant professor in the Department of Mechanical Engineering
My pick: Molecules of Murder: Criminal Molecules and Classic Cases, by John Emsley. (Caveat: I did not read it as a how-to, and I am not recommending it that way.)
The gist: This collection of true-crime stories provides a window into infamous killings by examining the poison — either natural or manmade — used in each case.
Why I love it: It's part science, part history and part thriller.
Where I read it: On a breezy and shaded outdoor swing, surrounded by pillows, with iced tea and plenty of sunscreen.
Paul S.B. Jackson, assistant professor in the Department of Geography and Spatial Sciences
My pick: The City We Became, by N. K. Jemisin
The gist: Imagine if New York City had a soul and that soul came alive, channeled through human avatars with special powers. Now imagine if Gotham also had a supernatural attacker, an Enemy born out of white supremacy, gentrification and police brutality.
Why I love it: This author is great at getting us out of our silos in terms of how we think about problems.
Where I read it: I live in Philadelphia, so I'm a fan of setting up a hammock between trees in Rittenhouse Square or Washington Park.
Tia N. Barnes, assistant professor in the Department of Human Development and Family Sciences
My pick: Perfect Peace, by Daniel Black
The gist: In this novel, a gripping exploration of sexual identity, a Southern mother who'd been hoping for a little girl raises her son female. At 8, he learns the truth, and an entire community must cope.
Why I love it: It leaves you thinking long after you finish.
Where I read it: Outside on my porch's comfy chair with a cold drink and hours to spare.
John Ernest, chair of the English Department, Judge Hugh M. Morris Professor of English
My pick: Invisible Man, by Ralph Ellison
The gist: Written in 1952, this classic follows a nameless black protagonist from the Deep South to the streets of Harlem as he navigates racist communities, socially imposed roles and the search for his own identity.
Why I love it: I've read it many times, but it always helps me think through troubling times like the ones we're in now.
Where I read it: On an all-seasons porch, which lets in the sun, with water or coffee during the day and maybe a bourbon in the evening.
Katya M. Roelse, instructor in the Department of Fashion and Apparel Studies
My pick: Gods and Kings: The Rise and Fall of Alexander McQueen and John Galliano, by Dana Thomas
The gist: A scandalous tell-all, this dishy account pulls back the curtain on two of fashion's most iconic, rockstar designers.
Why I love it: Vacation is a time to catch up on gossip and all the things we don't teach in the classroom but that make you feel like you have your finger on the pulse. I love books that are indulgent, and maybe even a little embarrassing to read. In this one, you get all the dirt. The fashion industry often comes across as glamorous and full of perfect people. Here, you get the other side.
Where I read it: I'm a little bit of a baby about the heat, so I walk a whole five feet to sit on the comfy couch in my study with one or two of my cats: Django, Figaro and Amerigo.
Sal Mistry, assistant professor in the Department of Business Administration
My pick: Titan: The Life of John D. Rockefeller, Sr., by Ron Chernow
The gist: Was he a brutally ruthless capitalist or a generous philanthropist? This biography gets at the heart of an American oil tycoon, arguably the most enigmatic character of America's Gilded Age.
Why I love it: It's surprising. Rockefeller started out as an assistant bookkeeper, making $.50 per day. That's reflective of how life is. We often think our current situation is permanent, but it's only temporary — part of the story, not the whole story.
Where I read it: Walking around my neighborhood in Greenville, Delaware — I'm one of those guys you probably end up running into if you're not paying attention, because I'm not paying attention. It may be dangerous, but it does help me absorb the material.
Christine Heyrman, Robert W. and Shirley P. Grimble Professor of American History
My pick: These Fevered Days: Ten Pivotal Moments in the Making of Emily Dickinson, by Martha Ackmann
The gist: It's an energetic, intimate look into the interior life of a groundbreaking poet — and the 10 days that shaped her most. Among the watershed events? Dickinson's religious crisis and first publishing experience.
Why I love it: To read this book is to be transported to mid-19th century Amherst, Massachusetts, and to enter the thought world of a remarkable artist.
Where I read it: In my garden in Churchville, Maryland, with my golden retriever Zenobia. (She is named for the queen of ancient Palmyra and the hero of Nathaniel Hawthorne's The Blithedale Romance, another great read.) I listen to it on Audible and forget all about the weeds.