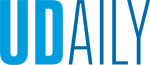 Ambassadors for the humanities
Article by Ann Manser Photos by Evan Krape and courtesy of Riley Cruttenden, Laura Mina and Sophie Church June 30, 2020
Art conservation students awarded national support as 'NEH Fellows'
The six art conservation graduate students recently selected as National Endowment for the Humanities (NEH) fellows at the University of Delaware have a wide range of academic backgrounds and experiences, but they definitively share one thing — a passion for preserving cultural heritage and for speaking out about its importance.
"From a young age, arts and heritage have inspired me," said J. Riley Cruttenden, who will begin the Winterthur/University of Delaware Program in Art Conservation (WUDPAC), an intensive three-year program leading to a master's degree, this summer. "They continually offer insights about the human experience: where we come from, who we are and where we might be in the future. Caring for cultural heritage is a form of caring for each other."
Cruttenden, who has studied fine art, art history and chemistry and held conservation and research internships with a variety of institutions in the U.S. and Europe, is one of the new fellows whose graduate education will receive NEH support through a $350,000, three-year grant awarded to UD this spring. The grant money will be allocated entirely to stipends for the six students, two in each of the three class years.
The fellows are Cruttenden and Alyssa Rina in the Class of 2023, which begins its first year in mid-August, second-year students Annabelle Camp and Abigail Rodriguez in the Class of 2022 and third-year students Madeline Cooper and Marie Desrochers in the Class of 2021. All were selected as fellows based on their expected engagement with the public and advocacy for conservation as they share the work they do during their time in WUDPAC.
"This is a highly competitive grant, and we're so pleased to have received it," said Debra Hess Norris, the Unidel Henry Francis du Pont Chair in Fine Arts and chairperson of the art conservation department. "The NEH has been a wonderful partner for many years and has supported so much of our work. I'm enormously grateful that this grant, in particular, will allow our students to share their great work with the public."
Students and faculty in the Department of Art Conservation are all focused on public engagement and advocacy, Norris said, but the "NEH Fellow" title especially emphasizes the importance of that role to the NEH and to the conservation profession. The six fellows, she said, "will become real ambassadors for the humanities."
Lauren Fair, an affiliated assistant professor of art conservation and objects conservator at Winterthur Museum, who prepared the grant proposal submitted to NEH, also spoke of the importance of that agency's support over the years. Stipends, from the NEH and a variety of other sources, are "tremendously important for the success of our graduates," she said.
Students often do years of preparation to enter WUDPAC, an internationally prestigious program, taking additional courses in fields such as chemistry and working as staff members or interns for museums or conservation organizations after earning their bachelor's degree. Summers in the program are spent in field placements in the U.S. and abroad, so students rely on stipends to help with their living expenses.
"The support from NEH recognizes how important the field of conservation is to the humanities," Fair said. "We're formally designating these students as 'NEH Fellows,' a distinction that will follow them throughout their time in our program."
The fellows will do various forms of public outreach, which could include speaking to school or community groups or helping to organize workshops or symposia, she said.
The new fellows are aspiring to careers that encompass such areas as preventive conservation, textiles, industrial materials, emergency response and preparedness and the challenges climate change poses to conservation in the form of severe storms and rising sea levels. They all plan to collaborate closely with the communities that created the material culture they are studying.
Annabelle Camp, who earned her bachelor's degree in art conservation and anthropology at UD in 2019, said that background has given her "a very human-centered approach to the study of objects" focused on how items were used and what they meant to the people who used them.
"Conservation is based on the idea of making things better," Camp said. "At the end of the day, it makes me feel good to know I'm doing something to make these objects — our world's material culture — available for future generations to see and study."
In addition to the expectation that the fellows will take part in high-level advocacy and outreach activities, Fair said the program is interested in increasing diversity and access in the field of art conservation.
Abigail Rodriguez said that's a goal of hers as well, as she examines the role of the conservator within a broader context of heritage and culture.
"As my professional goals include continuing to address key issues such as increasing diversity and access, I am interested in how accessibility of cultural heritage materials can be increased and enriched through audience engagement with conservation projects," she said. "I also look forward to continuing to consider the role the discipline plays within the larger context of revitalization, community and redevelopment."
It's especially important to advocate for the benefits of conservation and material culture during today's challenging social and economic times, Norris said.
"The arts are not a luxury," she said. "They're essential."