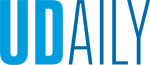 Fine-tuning music lessons
Article by Ann Manser Photos by courtesy of Taryn Hairston, Tyler Bouttavong and Mark Clodfelter | Video by Mark Clodfelter June 03, 2020
Trumpet students learn new skills, continue to collaborate online
When the University of Delaware moved to distance learning this spring in response to the coronavirus pandemic, Prof. Mark Clodfelter said he first thought about the limitations this would impose on his teaching and his trumpet students — no more individual, in-person instruction on their instruments, no more ensembles gathering on a stage to rehearse and perform.
But those thoughts lasted only a few minutes, said Clodfelter, professor of trumpet in the School of Music. Instead, he immediately began thinking about how to transform his classes in a way that would continue to motivate and inspire his students as they learned and, perhaps, even add some new elements to their education.
"I tried to imagine something that would not only be continued learning, but possibly be even more engaging and exciting, something meaningful and new," he said.
"I talk to my students all the time about seizing opportunities when they arise, and this seemed like the time to do that. I feel that we can't be defined by limitations. We must take the space we have and define our creativity within that space."
Clodfelter, who is in his first year on the UD faculty, does a lot of studio teaching with specialized one-on-one instruction and leads a trumpet ensemble and a repertory class. By the time classes resumed at the University in late March, he had adapted all his instruction to new formats that, he said, are designed to provide not just the traditional course content but also ways for students to develop new skills through the online experience.
Music instructors have often given occasional lessons via video formats such as Skype when travel or performance schedules took them away from their students for brief periods, but now all of Clodfelter's trumpet students interact with him from a distance. The lessons continue uninterrupted, however, and have been enhanced by the addition of digital audio workstation (DAW) instruction to the syllabus.
In the student trumpet ensemble, the musicians now record their parts at home, using either a click track (a "virtual metronome" used to synchronize audio recordings) or a conducting video, and Clodfelter is editing the submissions into a single performance that the group can share and critique.
His repertory class has hosted online guest speakers this semester — "top people, the variety and number of which I could never have afforded to bring to campus in person in a single semester," he said. "These guests bring fresh perspectives and viewpoints to the class.
"Remaking the syllabus has been a lot of work, but I actually had a good time with the creative process. The things my students are doing are all things you do as a performing musician, since it's not uncommon for musicians to not all be in the recording studio at the same time. Our students are spread out, from coast to coast, but they're still collaborating and learning together."
The use of DAW technology is a significant addition to his trumpet performance lessons. For one such project, Clodfelter's wife, the respected collaborative pianist Rebecca Wilt, played and recorded the piano part to an assigned selection. This recording was then sent to the student musicians from Clodfelter's home studio. Each student then prepared, performed and recorded the trumpet part, while listening to the piano track, and sent the produced audio back to Clodfelter. The tracks were all graded and shared in a virtual studio recital.
Students say the process has been an especially positive learning experience.
"The recording process is great practice for what most musicians will experience in the professional world," said Taryn Hairston, who just completed her first year as a UD student majoring in applied trumpet performance. She came to UD from her home in Texas after working with Clodfelter — via Skype lessons — while in high school. "I have just started diving into DAWs and audio software, but I know for a fact that learning how to engineer tracks will be a very useful skill in [my] career."
Although his students' resources at home vary, with some having limited space for recording or less sophisticated microphones, for example, they have all been able to use a DAW program that is available free of charge during the pandemic, Clodfelter said.
For Tyler Bouttavong, a graduate teaching assistant pursuing a master's degree in trumpet performance, DAWs aren't entirely new. Before starting graduate school, he taught music and performed for a few years and was familiar with the recording process.
Now, he said, "To be recording audio and video for private trumpet lessons and trumpet ensemble has been an incredible experience. … This is such an important skill to have as a modern-day musician."
Both Bouttavong and Hairston said they were nervous and a bit skeptical about the transition to distance learning. They described the interactions with other musicians as essential to the creative process, but, they both said, students are continuing to find ways to collaborate from their separate spaces.
"At first, I did not know how remote private lessons were going to happen, but I was determined to make the best of it," Bouttavong said. "I always come into my online lessons determined to learn as much as possible, and I always leave inspired."
Hairston, a first-generation college student, admits that she misses the in-person social aspect of performing with others, but she appreciates the interactions that technology makes possible.
"My experience with learning online has expanded my appreciation of teachers," she said, describing her instructors as "more than understanding" about the challenges students experience. "Though I really chose UD because of Professor Clodfelter, I truly feel like I hit the jackpot in regards to the rest of the staff and faculty."
As for Clodfelter, he said he's been impressed by his students' ability to adapt and stay engaged.
"Learning to use DAWs is an important, real-world skill that they'll be able to use for the rest of their lives," he said. "I give them creative projects, and they're learning to use the tools. We have some wonderful, creative students at UD, and we're getting some fantastic results."
To see how students and Clodfelter work with DAW-based lessons, view this video.