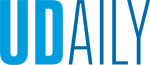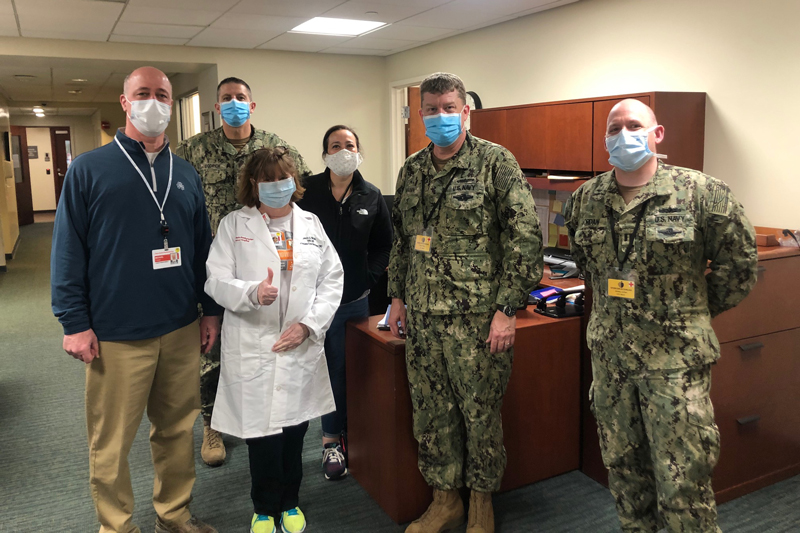 Running a hospital in a pandemic
Article by Christine E. Serio Photo by courtesy of Michael Fosina June 24, 2020
UD alumnus Michael Fosina is president of New York-Presbyterian Lawrence Hospital
Editor's note: University of Delaware alumnus, Michael Fosina, graduate of the College of Agriculture and Natural Resources from the Class of 1984, is president of New York-Presbyterian Lawrence Hospital and a senior vice president at NewYork-Presbyterian. Fosina is also the chairman of the American College of Healthcare Executives. He shares his reflections on the changes at the hospital as a result of the coronavirus pandemic. The hospital, located in Bronxville, New York, tested and treated some of the first COVID-19 patients at the end of February 2020. Fosina's thoughts provide a unique perspective on the quick evolution of testing for and treating coronavirus, and the impact the pandemic has had on the healthcare industry.
It's remarkable to look back and see how the world has evolved and changed in just a few, short months.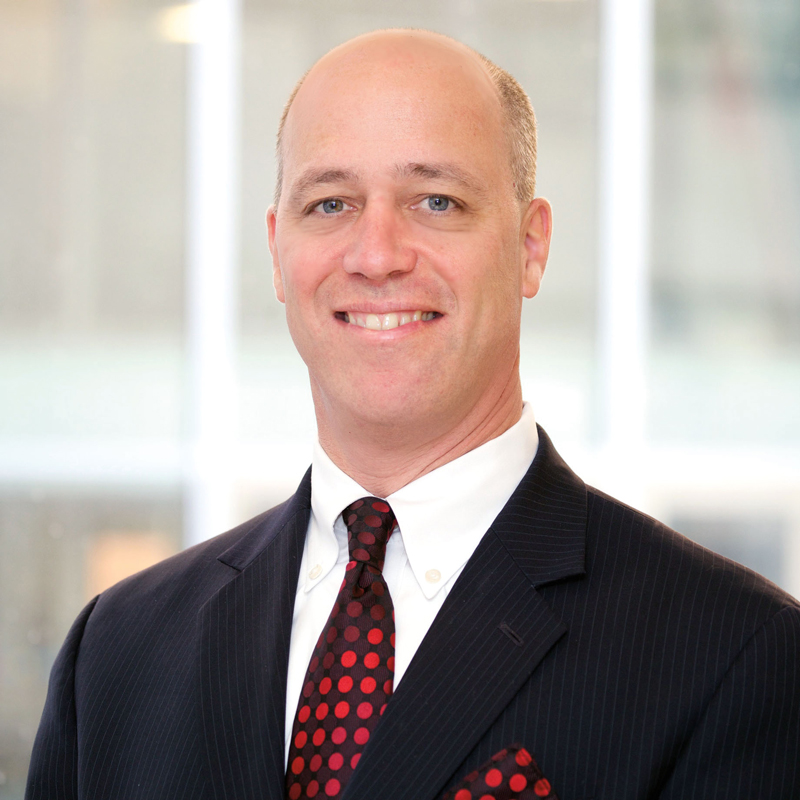 In late February, we had a patient come into the hospital with a cough. As we started treating this patient, the testing led us down the path to a diagnosis of coronavirus.
At the time, the Center for Disease Control and Prevention (CDC) had very strict criteria for what tests were required before we could attempt to test for COVID-19, and all specimens had to be sent to Atlanta. Keep in mind, at this time, the only people in the United States who were positive were in Washington state. No one on the East Coast had tested positive yet, nor were we aware it was in the area, but with New York City only being 20 minutes away and a large center for travel, we expected to eventually see COVID-19 positive patients.
But this patient wasn't international, hadn't traveled and didn't have other symptoms of the disease. And yet, this patient's test came back positive. 
We immediately went through the epidemiological tracers to track which staff were on duty and who came in contact with the patient. So much was still unknown; at that time, the CDC and Department of Health (DOH) guidelines required us to have any staff that had been in contact with the patient stay home for a 14-day self-quarantine period to be safe.  
When our next patient arrived, that patient also didn't present with symptoms that were known as "typical" for the virus at the beginning of the pandemic. Now, we treat all patients as a person under investigation until the COVID-19 test has been completed and the results are known. We did the series of tests as required by the CDC and, eventually, the second patient tested positive as well.
By early March, the coronavirus began to spread rapidly in Westchester County — where our hospital is located — and two weeks later it exploded throughout New York City and the state of New York.
We had to quickly ready staff and the hospital to prepare for a number of COVID patients: we opened and staffed our emergency preparedness command center 24 hours a day; increased and redeployed staff; increased the number of Intensive Care Unit (ICU) beds; created isolation rooms; restricted visitors; moved equipment and people around our large NewYork-Presbyterian (NYP) healthcare system; and canceled or shuffled appointments. The ongoing question was how were we going to handle an ER surge? There were a lot of logistics that had to be managed in a very short period of time.
We literally built an ICU in the middle of the night, ensured all rooms were prepped to be ICU-ready as needed and planned for staffing. We did about a year's worth of work in a matter of weeks. It was a whirlwind — professionally and personally — but the need to move really fast was critical, because we have seen the sick go from being stable to seriously ill very quickly. With so much being unknown and so much happening so quickly, our staff did a phenomenal job taking care of patients, and I would say we did a fabulous job at NYP coordinating and moving resources around to the hospitals that were surging.
Where we are now
We're in at 7 a.m. and working until 10 to 11 p.m., to ensure that we are making any necessary adjustments to treat our patients and keep our staff safe. The numbers have definitely slowed down, but we are still seeing new cases. It's been a remarkable few months for sure.
Now, all staff wear masks for their entire shift, we continue to follow all CDC and DOH guidelines and limit the number of visitors as a precautionary measure for them, staff and patients. 
Many of our non-coronavirus patients, who were previously hesitant, are now taking advantage of telehealth options. NYP has always been a leader in telehealth with an app — NYP On Demand — that allows patients to use their phones to access our emergency department doctors and other specialists from ColumbiaDoctors and Weill Cornell Medicine. They treat and advise patients remotely, reducing the need for on-site visits, which is helpful as we redesign patient flow to avoid crowded waiting rooms.
The days can be long and exhausting, but our staff is dedicated to saving as many lives as possible. With any illness, you can't save everyone and that takes its toll. It has been difficult to watch people from our community lose their battle with the coronavirus and to see how it has been tearing through our city, our state and our country and changing the fabric of our community. But our determined and resilient staff now has experience battling the virus, and we all understand the virus a little better and have settled into more of a routine of treatment. 
The support from the community has been remarkable. Our staff receive cards, letters, food donations and small gifts. Each night at 7 p.m., cars drive by the hospital honking their horns to honor our healthcare workers. It is a morale boost for them. Many of our staff remark, "people say we're heroes, but this is just what we do." But they are on the front lines and doing their jobs so the community, their families, and their friends are well taken care of at all times.
There is still a lot more to learn about the coronavirus, but the amount of knowledge we have gained from when the first patients tested positive until now — just a short couple of months later — is simply astounding, and healthcare delivery has changed quite a bit.
Looking ahead
While we are still focused on providing the best care for all of our current patients, we are also looking forward and asking ourselves: How do we provide care differently in a post-COVID world? We have teams working on plans to continue to keep our community, patients and staff safe as we begin to open the hospital with more routine procedures. As a trusted provider in our community, our job is to make people feel safe when they come back to our doctors' offices or the hospital. With so many logistics to  think about, we're preparing for that day. 
My staff and I continue to work closely with healthcare providers inside and outside the NYP system to share best practices we've learned — discussing what is and is not working so no one has to reinvent the wheel. We have a lot to share because of the sheer volume of cases we've had in New York. 
I think the most concerning part for people since the beginning of the pandemic has been the unknown. But we're better off today than we were only three months ago, and we'll be even better off three months from now because we're always learning. People should keep social distance, wear masks and wash their hands because it's so incredibly important. 
While the way we deliver healthcare looks different today, and will likely continue to look different, the number of cases of coronavirus are lessening, and as more data becomes known, researchers are hard at work and will continue to conduct necessary studies.
Throughout the past few months, so much has changed. We've never seen a pandemic like this in modern times, and it forced us all to quickly evolve, adapt and flex in ways we didn't know were possible. Our staff continually impresses me with their ability to adjust and with their commitment to the health and safety of our community. In just a few short months, I also have grown as a person and a professional, pushing through so much unknown and continually adapting to ensure our hospital, staff and community come back from this stronger and healthier. 
It is an honor and pleasure for me to be part of one of the top healthcare systems in the country, NYP, and part of a fabulous leadership team, working with wonderful physicians from our affiliated medical schools — Columbia University, Vagelos College of Physicians and Surgeons, and Weill Cornell Medicine — who are on the front lines.
While much has changed, my confidence in the healthcare industry remains strong. I believe when the global medical community turns its attention to a particular illness, they figure it out. Whether that's a vaccine or a treatment strategy, they'll figure this out, too.