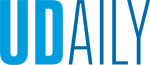 Cliffhanger
Article by Diane Stopyra Photos courtesy of John Stocker June 26, 2020
John Stocker is UD's rock climbing finance professor
If you're a rock climber, you want to avoid taking a whipper. For the uninitiated, that's a long, hard fall — one that can slam you against the face of a mountain on the way down, bruising skin, bones and ego. They may not have a slang term for it (at least not one that's fit for print) but finance professionals know the feeling. A bad investment? A business deal gone south? These are their own sort of whipper. In the end, you're left feeling breathless, battered and hanging from the end of your rope.
"Both finance and rock climbing are about measuring risk and return," said John Stocker, assistant professor in the University of Delaware's Alfred Lerner College of Business and Economics. "You have to weigh the potential benefit against how much you are willing and able to lose."
Stocker, a UD employee of two decades, is qualified to talk both capital and carabiners. Assets and ascents. Stocks and rocks. During a 13-year stint doing economic development work in Eastern Europe, the Colorado native helped UD establish an MBA program in Bosnia. Shortly after returning to the U.S., he accepted a position teaching finance at the University. At an indoor gym in the nearby town of Bear, he also discovered a passion for rock climbing. (UD has its own facility for this, and, before Blue Hens departed campus because of the coronavirus, it was very popular with students.)
For Stocker, this may not be the likeliest of hobbies, considering his fear of heights — he admitted to a queasy feeling each time he climbs a ladder to clean out his gutters — but that anxiety is also part of the appeal.
"One of the things I really like about the sport is that it gives you an opportunity to address your fears," he said. "Besides, if you're doing it correctly, you're locked into what you're doing, and you forget about falling."
In 2014, Stocker attended a three-day climbing festival in the Red Rock Canyon National Conservation Area, 17 miles outside the Las Vegas strip. When he wasn't sleeping in a tent in the Mojave Desert (or securing that tent from curious chuckwalla lizards), he engaged in sport climbing, a high-intensity version of rock climbing in which athletes clip their attached rope into permanent bolts along a rock face as they scale the vertical surface. Stocker explained that, in order to spiderman his way up the 570-foot sandstone formation known as Black Magic, he first had to hike three hours through beavertail cacti and petrified sand dunes. The climb itself lasted two hours.
"Everything starts to cramp," he said. "It's a race to get to the top before you physically wear out."
For some, this may sound like the stuff of nightmares — and that's before even considering a lack of desert shower facilities, which can make sliding into a sleeping bag at the end of a hard day a little less agreeable. But, Stocker insists, the payoff is worth it.
"It comes down to the difference between type one and type two fun," he said. "Type one fun is 'haha' fun. You're out with friends, you're having a laugh, it's easy. Type two fun isn't particularly enjoyable in the moment, but you get a sense of achievement from it. You can look down and say: 'Man, I can't believe I made it through that'."
This philosophy — good things happen when you stick it out — carries into the finance world as well.
"An instant gratification investment means you can make a lot of money really quickly, but you can also lose a lot of money really quickly," Stocker said. "The best investors are the ones in it for the long term — the ones who are able to see over that horizon."
In both rock climbing and finance, being in it for the long haul means you need to trust in any partner with whom you do business. In Stocker's case, that's a non-issue. He and his son, a Blue Hen named Robert, belay for one another about once a month. Translation: When one is scaling a rock wall, the other exerts tension on his rope, so that a fall doesn't send the climber plummeting. In recent years, the duo has traveled as far as Joshua Tree National Park in California for the sport.
"It has definitely brought us closer," Robert said, adding that his father has been a mentor. "The best advice he's given me is to relax. It's easy to tense up or get in your own head up there, but you have to be fluid."
Robert, who inherited a fear of heights, graduated from UD's international business program in May. When suffering through what he calls an "absolutely brutal" statistics class, he channeled his rock climbing mindset: "When you're on the wall, you're not thinking about anything else — you're totally zoned in. While studying, I tried to put myself in that same situation."
One of the things he said climbing has taught him? The importance of adaptability. You can plan a route, but plans sometimes fall apart before you reach a summit — crevices might be tighter than you anticipated, or surfaces might be more slippery. It's a lesson that came in handy last semester in particular, when the coronavirus pandemic closed college campuses around the country, postponing commencement ceremonies.
"It was a difficult time for everyone," Robert said. "But climbing teaches you to roll with what you're given."
According to John, this type of perspective is one thing athletics can bring to a classroom. It's part of the reason that, while leading a study abroad trip through Cambodia, he took his business students on a 25-mile bike ride through the city of Siem Reap, allowing for an up-close view of 12th-century temples and ruins. On another trip to Vietnam, he brought Blue Hens to a local climbing gym.
"I want my students to stretch themselves and to develop problem-solving skills," he said. "To get better, you have to go beyond your comfort zone. You have to do things that require a little more effort than you're used to."
Which is why, he added, anyone considering the rock climbing hobby should chalk their hands, pull on a harness and give it a go (with the proper training, of course). Who knows? You might get more out of it than you expect.
"This sport is all about consistency and purpose and overcoming obstacles," John said. "Everything that's going to help you in life."