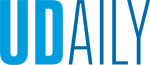 New major, new opportunities
Article by Jordan Howell Photo by Photo courtesy of Kajal Zala June 05, 2020
One of UD's newest degree programs prepares students for a career in human resources
Kajal Zala started thinking about a career in human resources when she was still in high school in Georgetown, Delaware, and working for a healthcare clinic that employed about 130 people.
"I volunteered a couple hours a week with the human resources director, helping with the credentialing process to make sure everything was in line with federal regulations," said Zala, a first-generation college student who graduated in May 2020. "When I saw how she represented and managed the clinic's employees, and how every day was a different challenge, I knew that's what I wanted to do."
Zala enrolled at UD in 2016 as a student in the Associate in Arts program on the Georgetown campus, which allowed her to complete the first two years of college while still living at home. And although UD did not yet offer a degree in human resources, Zala learned through an academic adviser in the Department of Human Development and Family Sciences that a new major in human relations administration (HRA) was in development and slated to launch the following academic year. "As soon as it was announced, I registered to change my major and have been very happy with that choice," Zala said.
Like many HRA majors, Zala's experience has been transformative. The major offers students interdisciplinary coursework in business, communications and human development with internationally-renowned faculty, a required minor in organizational and community leadership in coordination with the Joseph R. Biden, Jr. School of Public Policy and Administration, as well as substantial professional development in the form of 450 hours of required internships. Zala's academic career culminated in the 2020 spring semester, her final at UD, with an internship in talent acquisition at Amtrak.
"It was an incredible internship," said Zala. "I was able to interact with co-workers in legal and talent acquisition and learn how to hire large groups of employees onto union contracts. The entire HRA internship program is great for students to see what it's like to work in the real world before looking for jobs after graduation."
The human side of business
Enrollment in the major has exceeded expectations. Zala was among roughly 70 HRA majors who chose the degree program since its launch in 2017, far more than the 25 or so that the college initially anticipated. What makes the HRA unusual, said Danielle Dolan, academic adviser in the College of Education and Human Development, is the blend of courses in multiple disciplines and extensive professional development that provide students with a holistic perspective of the field.
"We were getting students in our human services major who really wanted a career in human resources," said Dolan. From her perspective as an academic adviser, students enjoyed the coursework: human development, family policy and counseling, and so forth. "However, they weren't looking to become social workers or work in nonprofits. They were hoping to work in a people-oriented position in the private sector."
One of those students is Saray Lopez, a rising senior and first-generation college student from Sussex County, Delaware, and one of the founding members and incoming president of the Society for Human Resource Management student chapter on the UD campus. Lopez was also the featured student speaker at the 2019 Twilight Induction Ceremony.
"It was exactly what I was looking for because it was a combination of business courses, like negotiations and ethics, and human relations," Lopez said. Her 50-hour internship was in UD's Office of Human Resources, where she coordinated with industry professionals to review the university's performance appraisal system. After classes were suspended due to the coronavirus (COVID-19) pandemic, Lopez returned home to southern Delaware and completed the internship virtually.
"I enjoyed working on a meaningful project that was going to be applied at the university," said Lopez. "This internship helped me to better understand performance management and talent development."
Graduating senior Toni Leonardo said the internship program was exceptional. During internships with an insurance company and a medical provider, Leonardo gained valuable knowledge about working in human resources, including confidentiality and working with sensitive information, developing job descriptions, and understanding payroll systems and benefits. Leonardo also participated in management meetings, webinars, and even the company's annual auditing.
"The internships ensured that by graduation I would have a well-rounded perspective of the field," said Leonardo, who also appreciated that the program requires students to apply for multiple internships. "I wanted to see what would be the best fit, and I feel the whole interview process prepared me to pursue a career after college."
Positions in human resources, as well as workplace training and development, are projected to grow at roughly 9% over the next decade, according to the Occupational Outlook Handbook, compiled by the Bureau of Labor Statistics, with a median salary of about $61,000.
"Despite COVID-19 and the tumultuous times in which we find ourselves, the human resources field is maintaining steady growth and has a bright outlook," said Rachel Coppola, senior associate director of Career Development and Campus Engagement in UD's Career Center. "Which means moving into the field now can mean a huge payoff later as one grows professionally and gains more experience."