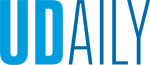 Blue and Gold Purpose Challenge seeking participants
Article by College of Health Sciences June 10, 2020
Employee Health and Wellbeing aiming for more than 500 employees to participate
More than 100 University of Delaware employees have joined the Blue and Gold Purpose Challenge, developed by Employee Health and Wellbeing to create a culture of purpose-driven work within the Blue Hen community.
The challenge, which launched June 1, aims to add positivity to the campus community during a challenging time while also helping to support and engage employees and build morale. As part of the challenge, a weekly campaign with tips, tricks and more is being sent out to subscribers.
"This is an effort to build a community of purpose at the University of Delaware," said Elizabeth Finkle, director of Employee Health and Wellbeing. "We are cultivating a culture that ties the values of individuals to the common goal of their organization to create work that is meaningful and rewarding."
The goal is to get more than 500 employees to create their own purpose statements and help them reconnect with what matters most. Research has found that having a purpose can help increase resilience, improve decision-making and form positive habits.
The first week of the campaign included details about creating a personal purpose statement, as well as a kickoff video and details about the Purposeful app that is available to UD employees.