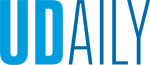 Podcasts for your summer road trip
Article by Megan Maccherone Illustration by Jess Collins June 29, 2020
Blue Hen alumni cover topics from parenting to mindfulness to finance
Have you missed your interruption-free time in the car these past few months? As our vehicles sat in our driveways and public transportation was halted due to the coronavirus, many of us lost our routines of listening to podcasts. In fact, podcast listenership dropped 15% in the U.S. — and that's just in March.
While many of us are not yet returning to the office, we may gain back some of that cherished car time during our summer road trips — so, dust off that podcast library and breathe some fresh life into it. Below are a few podcasts from Blue Hen alumni who cover topics from writing to mindful parenting to finance. Happy listening.
A. Idle Podcast
Tiana Richardson, Lerner College, 2017
In this series, Tiana Richardson provides reviews on books of all genres — starting with a breakdown of the book's structures and followed by her personal reflection on it.
Listen to: A. Idle Podcast
Higher Ed Geek
Dustin Ramsdell, College of Arts and Sciences, 2012
"Geeking out about higher ed since 2013," Dustin Ramsdell is a higher ed tech professional who celebrates "geeky interests" with guests and how they add value to our lives.
Listen to: Higher Ed Geek Podcast
Mindful Mama Podcast
Hunter Clarke-Fields, Arts and Sciences, 2001
As she experienced challenges of being a mother, Hunter Clarke-Fields wanted to focus on practicing compassion, loving speech and deep listening with her two daughters. Now, she passes that along to other "smart, thoughtful parents so they can have strong, connected relationships with their children" and help them to become "a less irritable, more joyful parent." In this weekly podcast, she welcomes guests and experts to discuss everything from meditation for kids to raising boys who respect girls.
Hunter Clarke-Fields has practiced meditation and yoga for over 20 years and is author of the book Raising Good Humans.
Listen to: Mindful Mama Podcast
The Model FA
Patrick Brewer, Lerner College, 2008
Targeted to financial advisers, the Model FA podcast features conversations between Patrick Brewer and model leaders in the financial industry to help listeners be the financial advisers that others strive to imitate and follow.
Listen to: The Model FA Podcast
Real Estate Investing
Jason Balin, College of Health Sciences, 2002 (co-host with Chris Haddon)
In this podcast, the co-founders of Hard Money Bankers, LLC and REI360.net give an insiders' look at the real estate lifestyle, including tips and insights on real estate investing, marketing, tech, entrepreneurship and more.
Listen to: Real Estate Investing Podcast
Ten Minute Makers
Christian Bethard, College of Arts and Sciences, 2020
In these easily digestible episodes that are less than 20 minutes, Christian Bethard addresses topics in business, e-commerce, graphic design and finance, including selling on eBay, branding a company and using TikTok for your business.
Listen to: Ten Minute Makers Podcast
True Philadelphia Podcast
Matt O'Donnell, College of Arts and Sciences, 1994
Philadelphia morning news anchor Matt O'Donnell talks with local "true" Philadelphians for their expertise and perspectives on a variety of topics.
Listen to: True Philadelphia Podcast
Two Writers Slinging Yang
Jeff Pearlman, College of Arts and Sciences, 1994
In this weekly podcast, sports writer and New York Times best-selling author of nine books Jeff Pearlman talks with another writer about their experiences and struggles in their writing careers, their roles in current events and much more.
Listen to: Two Writers Slinging Yang Podcast
The Warrior Rulebook
Monique Harmon, College of Arts and Sciences, 2019
A self-proclaimed God-fearing woman, Monique Harmon, also a fashion blogger under the handle @nique_niquey, finds stories and perspectives to encourage listeners to believe in themselves, find their resilience and grow.
Listen to: The Warrior Rulebook Podcast
Are you a UD alumnus/a with a podcast not listed here? Email dar-comm@udel.edu with your podcast information and we just may give you a shout-out on our UD Alumni Facebook and @UDalumni Twitter pages.