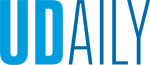 Summer Founders heads online
Article by Dara McBride Photo by courtesy of Horn Summer Founders July 16, 2020
Horn Entrepreneurship community rallies around student-led ventures through mentorship and philanthropy
Perseverance. Grit. Creativity. Dedication. These are the qualities that make a successful entrepreneur.
So, when the University of Delaware transitioned to online learning for the spring and summer semesters due to the coronavirus pandemic, the leaders in UD's Horn Entrepreneurship naturally sought a way to keep their programming going.
The problem: Horn's Summer Founders, a "pre-accelerator" program for UD students in the early stages of startup development, received twice the applications as usual, in part because of the impact of COVID-19 on traditional summer internships.
The solution: Transition the 12-week program to an online format and accept all committed and qualified students.
The big idea came to light in part thanks to a groundswell of support from Horn's alumni and mentor network. Afterall, adapting to change and responding to a challenge is what entrepreneurs do, said Vince DiFelice, senior instructor of entrepreneurship and faculty director of venture support at Horn.
"Every entrepreneurship experience I've had, has been a function of looking at the problem or the change as an opportunity," DiFelice said. "We shifted gears and we just said, 'Look, we have all these students, they all need help.' We contacted as many people as we could for support and had this overwhelming response from not only folks who donated funds but also a huge number of people who were willing to donate their time."
In a typical year, Horn sees 15 to 18 applications for Summer Founders, and those who are selected are matched with successful entrepreneurs and business leaders. The participants also receive a stipend so they can focus on their startups full-time. This year, after learning about the dramatic increase in interest, generous donors stepped up to provide additional funding — making it possible for 30 student-led startups to participate and accelerate their entrepreneurial ideas to the next stage of development through mentorship and programming.
Mentors from around the country are also logging on to help guide students, forging connections in Delaware and beyond. The revamped virtual Summer Founders launched June 8 and will conclude Aug. 25, with Demo Day, a virtual presentation to mentors, advisors and stakeholders. The program is open to any student, and this year includes Blue Hens from every college and from different academic stages, from first-year students to post-doctoral students.
Helping DiFelice run the program this year is Garry Johnson, who is both an entrepreneur and former participant in Horn programming. Johnson graduated in 2018 with a master's degree in entrepreneurship and design and in 2017 with a bachelor's in exercise science. Previously, support for Horn helped Johnson launch the First Founders Accelerator, which connects emerging entrepreneurs from underrepresented groups with the opportunities, mentors and resources needed to pursue their goals.
"The unique opportunity that Summer Founders provided me was that full-time focus needed when you're building your own startup and connection with a community that can support you and guide you every step of the way," Johnson said. "To be able to focus on building my own venture right after graduation, that was all I needed to hit the ground running and see myself as a full-time entrepreneur."
Although the format of Summer Founders has changed, entrepreneur and mentor Dave Dorwart said he does not expect to give any different advice — what remains the same is encouraging students through constructive feedback. Dorwart, a member of the College of Arts and Sciences Class of 1983 and co-founder and chairman of ViaOne Services, has been pleased to see how UD has expanded resources for entrepreneurship since Horn launched in 2012.
Becoming involved with Horn as an alumnus, he said, is a fitting way to help up-and-coming entrepreneurs. When he learned Horn was looking to expand the program this summer, he decided to step up not only as a mentor but also to provide philanthropic support.
"Entrepreneurship wasn't a word when I was going to school, so if you wanted to start a business you weren't matched with mentors and it wasn't wrapped up in your curriculum," Dorwart said. "Now, there are a lot of entrepreneurs like myself who are grateful that whatever they did worked out and that this program is available, so they're able to give back and encourage others through teaching and mentorship."
Like Dorwart, alumnus and fellow mentor Jeremy Moskowitz has similarly witnessed the positive impact of entrepreneurship education, and that has similarly inspired him to support Horn. A 1994 graduate of the College of Engineering and founder and chief technology officer of PolicyPak, Moskowitz will also log on virtually to give guidance and advice to current students. In giving back to Horn and inspiring students, he sees himself as part of a positive cycle. Ultimately, he hopes the Summer Founders take the lessons they learn and bring them into their communities — to generate jobs, spread ideas and encourage change.
"If you give somebody the tools for entrepreneurship, they can then make a business, make a not-for-profit, and then hire one, 10, 20 people," Moskowitz said. "It's a huge force multiplier."
About Horn Entrepreneurship
Horn Entrepreneurship serves as the creative engine for entrepreneurship education and advancement at the University of Delaware. Currently ranked among the best entrepreneurship programs in the United States, Horn Entrepreneurship was built and is actively supported by successful entrepreneurs, empowering aspiring innovators as they pursue new ideas for a better world.