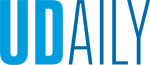 'Dramatic health educator'
Article by Megan Maccherone Photo courtesy of Saharra Dixon July 23, 2020
Alumna Saharra Dixon uses theatre to promote public health in communities during pandemic
Saharra Dixon, a 2018 graduate of the University of Delaware, calls herself the "dramatic health educator." By using theatre techniques in providing health and wellbeing support to communities during the pandemic, Dixon facilitates behavioral and social change in a time when it's so vital.
Dixon, a health professional and health educator, earned a bachelor's degree in health behavior science from UD's College of Health Sciences, a master's in educational theatre/applied theatre from New York University and a health education specialist certification.
When coronavirus (COVID-19) exploded in the United States in the spring of 2020, Dixon used theatre to assess new needs bubbling up in communities.
"I felt like communities, especially Black and brown communities, were being forgotten and I wanted to ensure they had proper social support during this time," she said. "I've learned that theatre posits itself as a great tool to center a community's voice, their wants and their needs."
Through Participation Action Research methodology that uses arts-based inquiry as a method of data collection and synthesis, Dixon created the #StayHomeProject, a community-based project that explores what it looks like to stay home for different people. With the help of community volunteers, Dixon has collected data through interviews, participation observation field notes, polls and more. She used this data to create an ethnodrama — a dramatic play script staged as a live, public theatrical performance.
"Through this experience and data collection, I am able to learn from the community, offer social support and resources, build community resilience and help the community process what is going on and discover how best we can move toward a new normal for all," Dixon said.
From this project, Dixon was able to connect the participants and community members with a network of advice and resources, therapists and COVID-19 relief funds.
Recently, Dixon also took on a part-time role as lead investigation specialist with the contact tracing program at the Indiana State Department of Health.
"It's been a real journey learning how different communities have been impacted during this time," the New Jersey native said.
Dixon provides education and counseling on transmitted diseases infection and risk reduction and connects clients to appropriate social services. While many clients already know they have COVID-19 before she contacts them, some do not.
"Breaking that news is hard," Dixon said, tapping into her arts background for these difficult conversations. "Just like a character analysis, it's important to see the people we are in contact with as real, everyday people. The arts always inspire me to lead with care and take a much more humanistic approach to something that can seem so mechanical."
While Dixon always knew that she wanted to work in a helping profession, it wasn't until she took an introductory level medical anthropology course at UD that her path started to really "click."
"The course opened my eyes to how cultural and environmental factors play a much larger role in health outcomes," she said. "I also found myself angry at how the healthcare system has failed many people. I quickly declared a major in health behavior science with a minor in public health because I wanted to ensure communities had people that look like them advocating alongside them for their health and wellness needs."
She said she loved her major but couldn't ignore the feeling that something was missing. Her research during a term project led her to Ruined, a play about wartime rape and brutality. This play re-ignited her passion for theatre — which she discovered through performing arts training at age 5 — and opened her eyes to how theatre and the arts can be used as an educational tool. After graduating from UD, Dixon applied for the NYU educational theatre/applied theatre program.
"My bachelor's degree from UD gave me the foundational knowledge to be able to create evidence-based programming, and my master's degree allowed me to be able to implement that programming in creative ways," she said.
"All of my experiences at UD influenced what I prioritize in my personal and professional life. These include a community-based approach to everything I do because I learned a community is only as strong as its most marginalized members," said Dixon, who added that her role as president of the UD NAACP in 2017–2018 helped solidify her passion for social justice and advocacy.
"Creativity is at the heart of who we are as human beings, so I use that to prioritize the plight of women of color and to be an advocate and ally whenever I can."
You can catch up with Dixon's ever-evolving initiatives, including an inclusive wellness-based performing arts center she founded in June 2020 for women and girls, at thedramatichealtheducator.com.