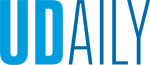 Return to Campus update: July 8, 2020
Article by UDaily staff July 08, 2020
Learn about face coverings, town halls, international student resources and more
Stay informed about recent decisions and plans being made as UD gears up for the fall semester and the return to campus.
Decisions are being made continuously as the University responds to this ever- changing situation. The most current and complete information is always available at www.udel.edu/return, including details on health and safety, academics, research, campus life, athletics and events, and working at UD, as well as Fall Return FAQs.
Face coverings required: Cloth face coverings are required to be worn by all faculty, staff, students and visitors on campus. UD plans to provide a welcome package to each undergraduate student containing three cloth face coverings and other COVID-19 mitigation materials. UD Environmental Health and Safety (EHS) will be coordinating the distribution of cloth face coverings to each department/unit on campus for its faculty, staff and graduate students. Three cloth face coverings will be provided per person. EHS is asking each unit to submit only one form with their request for face coverings. Details on the process, a link to the order form, and answers to Frequently Asked Questions are available on the EHS website under Cloth Face Covering Distribution.
At this time EHS is prioritizing distribution to those who need to be on campus by the beginning of the fall semester, Sept 1. Please do not procure face coverings until you know an employee will be back on campus.
Phase 2 research, undergraduate research and research town halls: With the recent opening of Phase 2 research operations, more than 1,300 personnel—faculty, staff and graduate students—have been approved to return to research activities on campus, at partner facilities and field sites. Planning for the opening of Phase 3 is underway and will be contingent on the governor's executive orders, the status of COVID-19 and the successful implementation, compliance and continuity of health and safety protocols for previous research phases at UD. Information on the research phases is available on this webpage.
UD's undergraduate research programs are operating remotely this summer. However, experienced undergraduate students may now access campus facilities/field sites with support from their adviser and UD administrative approval. The adviser applies for students using this online form, providing information documenting the research experience of the students.
Research town halls, led by Charlie Riordan, vice president for research, scholarship and innovation, are moving to an every-other-Monday schedule this summer. The next town hall will be held Monday, July 20, 1-2 p.m. Register online. For more information, contact UDResearch@udel.edu.
Academic Affairs Town Halls: Faculty and staff are invited to register for the next Academic Affairs Town Hall, scheduled from 1-2 p.m., Friday, July 10. This week's session will be moderated by Deputy Provost Lynn Okagaki with guests Amanda Steele-Middleton, University registrar; Matt Kinservik, vice provost for faculty affairs; and George Irvine, associate vice provost for Professional and Continuing Studies.
To join the Zoom session, faculty and staff must register in advance here. Please submit questions in advance via this form; this will allow the panelists time to gather answers and respond during the webinar. The town halls will now be held every week. Visit https://sites.udel.edu/provost/continuity/ for more information about the town halls and for specific resources for faculty regarding online teaching.
Testing on 7/10: UD is partnering with Delaware Emergency Management (DEMA) to offer drive-through COVID-19 testing this Friday, July 10, on STAR Campus from 9 a.m. to 1 p.m. This event is open to individuals with or without symptoms of COVID-19. Visit https://delaware.curativeinc.com/walkup/554 to reserve your place.
August events: Most activities, events and programs scheduled to take place on University of Delaware campuses in August will be canceled, made virtual or postponed due to the COVID-19 pandemic. These include but are not limited to summer camps, conferences, high school graduation ceremonies and meetings. This does not affect residence hall move-in in August or 1743 Welcome Days, scheduled to begin Aug. 29.
Outdoor Pool and Ice Arenas: The Outdoor Pool will remain closed for the summer season. The Ice Arenas will remain closed until further notice.
Resources for international students and scholars: The Office for International Students and Scholars (OISS) continues to monitor events surrounding the COVID-19 novel coronavirus and its impact on UD's international students and scholars. Most recently OISS has added information guidance issued for Fall 2020 regarding hybrid and online programs and F-1 students http://www1.udel.edu/oiss/about/announcements_SEVPF1 . Visit http://www1.udel.edu/oiss/about/announcements_coronavirus for additional details.
Support resources: Students in need of counseling and support may call UD's Center for Counseling and Student Development at 302-831-2141 or the UD Helpline, which is available at any time, day or night, for students feeling anxious, overwhelmed, depressed or otherwise in need of counseling. Students can call 302-831-1001 to get live counseling assistance 24/7. Additional information may be found at the center's website. All UD employees, their spouses, dependents, parents and in-laws may access the Employee Assistance Program (EAP) by calling 800-343-2186 or visiting the program's website. If using the website, UD employees should enter "State of Delaware" as the password.
Questions about the Return to Campus? Send an email to coronavirus@udel.edu.