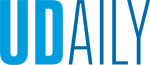 Return to Campus update: July 15, 2020
Article by UDaily staff July 15, 2020
Learn about academics, research, health clinics and more
Stay informed about recent decisions and plans being made as UD gears up for the fall semester. Decisions are being made continuously as the University responds to this ever-changing situation. Current and complete information is always available at www.udel.edu/return, including details on health and safety, academics, research, campus life, athletics and events, and working at UD, as well as FAQs.

Academic Affairs for faculty and staff: Faculty and staff are invited to register for the next Academic Affairs Town Hall, scheduled from 1-2 p.m., Friday, July 17. To join the Zoom session, faculty and staff must register in advance here. Please submit questions in advance via this form to allow panelists time to gather answers and respond during the webinar. These academic town halls will now be held every week.
Visit https://sites.udel.edu/provost/continuity/ for more information about the town halls and for specific resources for faculty regarding online teaching. New resources have been added to this page to provide additional directions for faculty regarding classroom interactions for the Fall 2020 semester (attendance, classroom seating, student accommodations, boilerplate language for syllabi, etc.). Please view the document entitled Classroom Protocols 7.10.2020.
Research: Virtual Research Town Halls will be presented by Charlie Riordan, vice president for research, scholarship and innovation, every other Monday, from now through August. The next town hall will be held from 1-2 p.m., Monday, July 20. Register here. The town halls are recorded and archived on this webpage.

UD Health Clinics: In an effort to support our UD community during these unprecedented times, the Nurse Managed Primary Care Center and the Delaware Physical Therapy Clinic are now open for in-person visits in addition to offering telehealth appointments. The Speech-Language-Hearing Clinic continues to offer telehealth appointments for patients. Both existing and new patients who need care can reach the clinics at https://www.chs.udel.edu/star/ud-health/.

Resources for international students and scholars: UD President Dennis Assanis sent a message to the campus community on July 14, shortly before the federal government announced that it was rescinding an earlier plan that would have affected international students studying online. International students and scholars are encouraged to visit the OISS website for additional details. OISS will host another online forum this Friday, July 17, at 3 p.m. to check in and discuss updates to the recent SEVP guidance for F-1 students this fall.
Commencement 2020: As announced July 13, Commencement and Convocation ceremonies for the Class of 2020 have been postponed until the spring of 2021.

Support resources: Students in need of counseling and support may call UD's Center for Counseling and Student Development at 302-831-2141 or the UD Helpline, which is available at any time, day or night, for students feeling anxious, overwhelmed, depressed or otherwise in need of counseling. Students can call 302-831-1001 to get live counseling assistance 24/7. Additional information may be found at the center's website. All UD employees, their spouses, dependents, parents and in-laws may access the Employee Assistance Program (EAP) by calling 800-343-2186 or visiting the program's website. If using the website, UD employees should enter "State of Delaware" as the password.
Questions about the Return to Campus? Send an email to coronavirus@udel.edu.