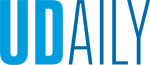 Marketing professors pay it forward
Article by Dena Hillison Photo by Julia Moch July 08, 2020
Anu Sivaraman and Suresh Sundaram offer support to students in need during coronavirus
In March 2020, the coronavirus, which was quickly becoming a global pandemic, landed in Newark, Delaware. As the University of Delaware announced that it was suspending classes and beginning an extended spring break, marketing professors Anu Sivaraman and Suresh Sundaram, immediately took action to offer help to students who were in need.
The call to action first emerged for the couple as graduate studies in Houston, Texas, where hurricane season served as a constant reminder that help cannot be delayed in a crisis.
"We were international students and, for us, in Houston our faculty and our fellow students in the Ph.D. program essentially became family and became our support system," Sundaram said. "We've been through multiple hurricane seasons in Houston, and people have been there to support us. We've gone through health issues where faculty and colleagues have been there for us. Those are the things that have really instilled this need to pay it forward without expecting anything in return."
"The whole idea was to pay it forward because people have been very kind to us in the past while we were growing up in India and here," Sivaraman added. "I think the key takeaway for [students] is that they, irrespective of whether they avail of this opportunity or not, paying it forward is very important. I think the message is definitely getting across to students."
For more than 15 years, Sivaraman and Sundaram have offered support when they've heard of students in need, either within their own classes or from their colleagues. When coronavirus hit, they acted in the way they always have.
Sivaraman's first tweet on March 11 said, "If any student is experiencing financial difficulty and needs tkts to go back home, please DM me or @bluehenmr. We are glad to help!"
From that day forward, Sivaraman and Sundaram used their social media platforms to offer support and resources to all UD students, local families and anyone else who may have an increased need during the coronavirus response. Their followers shared their posts, and soon Sivaraman and Sundaram connected with students who needed information, resources and support.
"We have personally helped close to 50 students so far," Sivaraman noted. "The nature of assistance varies from renting or buying books, paying rent, covering study abroad fees and expenses or partial tuition, helping pay for travel to providing a car for almost a year when a student needed it for an internship-related commute."
Almost immediately following the first social media post, they began receiving messages from fellow faculty in UD's Alfred Lerner College of Business and Economics, as well as staff and former students, who wanted to support their efforts.
"I first got to learn about Professor Sundaram and Professor Sivaraman's efforts to support UD students over their Twitter and Facebook handles," said Sandeep Rath, UD MBA Class of 2011 and director of Global Product Marketing for ProcessMAP Corporation. "I reached out to them to offer my support.
"I recollected how tough the situation was back in 2009-2010, when I was a student, and how Professor Sundaram and Professor Sivaraman had volunteered back then to help students," Rath continued. "Over the years, I have been a witness to their kindness as well as their genuine intent to help people and would love to do my bit in any manner possible."
While their efforts have previously been fairly private, Sivaraman said that during the coronavirus response they chose to make their efforts public through social media because they knew that the need would be immediate and wanted to ensure they could reach these students as quickly as possible. Sundaram explained that they hope that their efforts to support the Blue Hen community will impact not only those who utilize the resources but also current students who witness their response. According to current UD marketing and management double major Tatum Casey, their efforts have had that very effect.
"They have gone out of their way and offered to financially support students through this uncertain time," Casey said. "They have offered to purchase airline tickets to get students home, give money to help with rent and groceries and have shared countless job opportunities for those who need it most. Anu is by far the best professor I have ever had in my three years in Lerner, and I cannot say enough about how incredible of a professor she is."
"Professor Sundaram and Professor Sivaraman… always want to help people and they always have regardless of any situation," said Nicole Kozin, associate media planner at Publicis Health Media and a former student of Sivaraman and Sundaram from the UD Class of 2018. "I'm thankful I was able to be taught by both of them during my UD career and that their efforts continue to inspire me post grad. I hope these efforts will have a domino effect on the UD community in that more and more people will come together and step up just as Professor Sundaram and Professor Sivaraman have to combat these troubling times."
Sivaraman and Sundaram plan to continue offering support as long as students and members of the UD community have a need for it. Anyone who is interested in learning more or needs support or resources can reach out to Sivaraman via email at anusiva@udel.edu or on Twitter at @bluehenprof and Sundaram via email at ssuresh@udel.edu, on Twitter at @bluehenmr or on Facebook by looking up Suresh Sundaram.