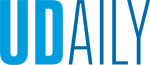 In Memoriam: Thomas DiLorenzo
Article by UDaily staff Photos by Kathy F. Atkinson, Sarah M. Simon and courtesy of the University of North Dakota July 22, 2020
Campus community remembers former dean, department chair
Thomas DiLorenzo, former dean and department chairperson at the University of Delaware, died July 17, 2020, after he was shot in an attempted robbery during an early morning walk in Charleston, South Carolina, where he had recently moved. He was 63.
Dr. DiLorenzo served as dean of UD's College of Arts and Sciences from 1999 until 2001, when he moved full-time to the faculty in the Department of Psychology. He chaired the department from 2002 until 2010, when he left Delaware to become dean of the College of Arts and Sciences at the University of Alabama at Birmingham
"We are greatly saddened to hear the news regarding our former colleague Tom DiLorenzo, and we extend our deepest sympathy to his wife, Suzanne Austin, and other members of his family," said Provost Robin Morgan. 
"News of this tragic loss is reverberating through our college as Tom worked closely with so many," said John A. Pelesko, dean of the College of Arts and Sciences. "During his tenure at UD, Tom contributed greatly to our college, providing leadership in both the Dean's Office and in the Department of Psychological and Brain Sciences. Our condolences are with his wife and family."
Colleagues remember
'Leader and mentor'
Tania Roth, professor and chair of the Department of Psychological and Brain Sciences, said Dr. DiLorenzo was "as amazing leader and mentor to the faculty" and "an exceptional scientist and leader in the field." She added, "He helped mold our department into the exceptional department we are today. He was involved in launching several University-wide initiatives to promote interdisciplinary research and teaching." On a personal note, she noted, "Tom was chair of the department when my husband and I interviewed at UD. I remember he had the warmest smile and made us feel that he would be our biggest advocate in helping us both be successful in our careers." 
'An extraordinary chair and an extraordinary person'
Calling Dr. DiLorenzo "an extraordinary chair and an extraordinary person," Mary Dozier, Unidel Amy Elizabeth du Pont Chair of Psychological and Brain Sciences, said, "He had a truly transformative effect on our department during his eight years as chair – and a transformative effect on many individual faculty members, including me.  I remember when he was 'running' for chair and was asked why he wanted the job. He said that there was nothing that gave him more pleasure than seeing a young faculty member get a grant funded or an important paper published. How true this was! He reveled in our successes – and was perfectly happy to remain in the background."
'What would Tom do?'
Robert Simons, professor of psychological and brain sciences, knew Dr. DiLorenzo professionally before he moved to Delaware. "He came with a stellar reputation as department chair at the University of Missouri," Simons said. "In fact, when Tom stepped down from the dean's office at UD, Missouri tried to get him back as chair again. But a significant group of UD psychology faculty prevailed, and Tom was elected as our department chair at a time when we really needed good leadership. It was one of the best things that happened to our department and put us on the developmental track that took us where we are today – an integrated, collegial and very productive Department of Psychological and Brain Sciences.
"I served as Tom's associate chair for several years," Simons said. "I recall our first meeting together in which we discussed the specifics of the job. My assumption was that I would do what our past associate chairs were tasked to do. To my surprise, Tom asked me what I wanted to so. He sent me home to develop my own portfolio and said we would figure out the rest later. And we did. That flexibility was a hallmark of Tom's leadership style.
"Tom saw his role, my role and the role of the office staff as functioning in all ways to ease burdens and barriers so that the faculty were unencumbered and could be as productive as possible. Despite this 'faculty-first' philosophy, Tom was also a committed educator and was highly supportive of innovation in teacher and undergraduate advising. Tom was an amazingly positive person and often caught me off guard when I would come to him with problems of one sort or another. I recall the first time he said to me, 'Think of this problem as an opportunity.' I said to myself, 'Is this guy for real?' He was. It began as our relationship's inside joke, but clearly became the office modus operandi. Tom taught me a great deal during those years and when department chair myself, there were innumerous times when I asked myself 'What would Tom do?' I'm likely to continue asking."
Thomas Michael DiLorenzo
Born in Greensburg, Pennsylvania, to Emil and Mary Jane DiLorenzo, he was the valedictorian of his high school class in Jeanette, Pennsylvania, and went on to the University of Pittsburgh, where he graduated cum laude with degrees in economics and psychology. He earned his doctorate in clinical psychology from West Virginia University.
Upon completion of his graduate degree, Dr. DiLorenzo joined the faculty at the University of Missouri, where he rose through the ranks to become chair of the Department of Psychology. In 1999, he was named dean of the College of Arts and Sciences at the University of Delaware, where he met his future wife, Suzanne Austin, who formerly held a number of adminstrative posts at UD, including associate provost for academic affairs and interim dean of the then-College of Education and Public Policy. In 2010, he was named dean of the College of Arts and Sciences at the University of Alabama at Birmingham. Austin arrived later and served UAB as senior vice provost. Dr. DiLorenzo later was named provost and senior vice president at the University of North Dakota, a position from which he retired in June 2020. The couple moved to Charleston on July 1.
His family notes that Dr. DiLorenzo was respected in higher education for his servant leadership based on bedrock principles of shared governance with faculty, staff and students and that he was "a true advocate for and a steward of the institutions he served. He provided clear-eyed guidance for his universities in a multitude of issues, including affordability, access, state funding, diversity and inclusion, free expression of speech on campus and economic development at the local, state and national levels."
Dr. DiLorenzo is survived by his wife, Suzanne; her daughter, Lilla Alchon (Alex Dickson), both of Washington, D.C.; his daughter, Kendall Wagner, (Alex Wagner), and grandchildren, Keegan and Harper, all of Newark, Delaware; and son, Nathan DiLorenzo (Angela Tomaso), and grandchild, Brooklyn, all of Des Plaines, Illinois. He also is survived by brothers John of Greensburg, Pennsylvania; Mark of Hermitage, Pennsylvania; and stepbrothers, Rick and Don Holtzman of Atlanta, Georgia, and Mechanicsburg, Pennsylvania, respectively.
In light of Dr. DiLorenzo's love of cooking and traveling, his family asks that in lieu of flowers, memorial contributions be made to the College of Charleston Cougar Pantry, the UAB Blazer Kitchen and the UND Food for Thought Pantry.
Condolences may be left online.