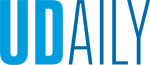 Delaware BioGENEius Challenge winner
Article by Mary Boggs Photo courtesy of Elana Agarwal July 01, 2020
Celebration of Science honors outstanding high school projects
It was a special awards ceremony in more ways than one, as the Delaware Biotechnology Institute (DBI) hosted the 10th annual Delaware BioGENEius Challenge and Celebration of Science on May 12 — the first time ever on Zoom.
The BioGENEius Challenge identifies outstanding high school scientific research projects in biotechnology across the United States, Canada and Europe. The Delaware Biotechnology Institute — a research powerhouse based at the University of Delaware and supporting academia and industry statewide — hosts the Delaware challenge. Students in the First State design and present projects at county science fairs, with the winners then moving on to the state competition.
Elana Agarwal, a junior from Charter School of Wilmington, was proclaimed the state's 2020 BioGENEius Challenge winner for her project, "The Effectiveness of Green Antimicrobial Agents on Bacterial Biofilms."
Agarwal got inspired to pursue research on the topic after she noticed high-touch surfaces in a New York subway and questioned the effect of mass transportation and sanitation on population health—an issue that also has gained attention with the coronavirus (COVID-19) pandemic. 
"Thank you BioGENEius for pushing me to think critically and creatively," Agarwal said. "I am honored to represent Delaware in the 2020 International BioGENEius Challenge and can't wait to share my research with the other challengers."  
Agarwal represented the First State admirably during the National/International BioGENEius competition held at the virtual Biotechnology Industry Organization (BIO) meeting, June 6–9. 
The award-winning scholar said she hopes her work will help challenge current testing guidelines and push the market for more effective, yet sustainable products. Her future plans are to work on unique solutions to improve the quality and accessibility of health care products.
Rohan Kanchana, a junior from Newark Charter School, received honorable mention for "DECODR: Establishing a Novel Deconvolution Algorithm for Comprehensive Analysis of CRISPR-Edited Sanger Sequencing Data." He developed a mathematical algorithm that was able to pick apart individual nucleotide sequences from the bulk data in Sanger DNA sequencing.
Finalists also were recognized for outstanding research in medical biotechnology and industrial/environmental biotechnology. 
Noor Boukari from Caesar Rodney High School in Camden received the Excellence in Medical Biotechnology Research Award for her project, "Implementing Semantic Deep Learning Segmentation to Improve the Accuracy of Automated Malaria Diagnosis Systems." She developed a program that could be used with basic technology, such as a cell phone camera, to identify stages of malaria from blood smears. 
Molly Dopler, a sophomore from Sussex Technical High School in Georgetown, was honored for Excellence in Industrial/Environmental Biotechnology Research for "Prokaryotic Superheroes Save the Bay: Utilizing Probiotics in an Attempt to Decrease Nitrogen in Run-Off," where she looked at the effect of various probiotics on nitrogen concentration and plant growth. 
Additional finalists included:
Sudha Anilkumar, Charter School of Wilmington – "Dose-Dependent Inhibition of Matrix Metalloproteinase 13 by Resveratrol using a Fluorogenic Nanopeptide"
Amin Boukari, Caesar Rodney High School – "Classification of Chest X-Ray Images Using Big Data and Convolutional Neural Networks"
Shriya Boyapati, Charter School of Wilmington – "Evaluating the Neuro-Recovery Effects of Combination Therapies on Parkinson's Disease In Vitro Model"
Rohan Patil, Charter School of Wilmington – "Spatial Distribution Patterns of Genes in Intracardiac Neurons"
Lucy Schofield, Charter School of Wilmington – "Locating Run-Off Sources using Daphnia Magna"
Additionally, Melanie Mundell, biotechnology teacher at Newark Charter School, and Lauren Hamory, biology teacher at Caesar Rodney High School, were recognized for their excellence and outstanding efforts and received gifts from Fisher Scientific to use in their classrooms.
"We congratulate this year's winners, and all our finalists who have done a fantastic job using biotechnology to make new discoveries that address meaningful problems," said DBI Director John Koh, professor of chemistry and biochemistry. "With students such as these, Delaware truly has a very bright future." 
Koh thanked the parents, teachers, mentors and other volunteers who guided the students as they pursued their work, as well as the UD faculty, staff and students who evaluated projects. Of special note, Mary Boggs, associate director of programs at DBI, and Townsend Fellows Gretchen Dykes and Prasanna Joglekar were recognized for supporting the effort during the year, including hosting tours of DBI and Sussex Science Night, exposing hundreds of K-12 students to biotechnology research.
Support for the 2020 Delaware BioGENEius Challenge was provided by AstraZeneca, Fisher Scientific, the University of Delaware and DBI.
About the Delaware BioGENEius Challenge
The BioGENEius Challenge is an opportunity for high school students to compete on an international stage with some of the brightest scientific minds in the world. The Delaware BioGENEius Challenge is coordinated by the Delaware Biotechnology Institute (DBI) as part of its efforts to promote STEM education and training in the state in support of UD's commitment to community engagement. The Nationwide BioGENEius Challenge is coordinated by the non-profit Biotechnology Institute, whose mission is to promote biotechnology and its applications in health care, sustainability and the environment.
Local Delaware students in grades 9-12 can compete in the Delaware BioGENEius Challenge, which is held in conjunction with three local science fairs — the New Castle County Science Expo, the Kent County Science Fair, and the Sussex County Science Fair. 
About the Delaware Biotechnology Institute
DBI is a partnership among government, academia and industry to help establish the First State as a center of excellence in biotechnology and the life sciences. DBI promotes research, education and technology transfer for biotechnology applications to the benefit of the environment, agriculture and human health.