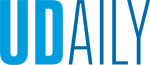 Leadership and excellence
Article by Kevin Tritt Photo illustration by Athletics Department July 31, 2020
Three UD athletes win awards from Colonial Athletic Association
University of Delaware student-athletes Thomas Aloe, Kyle Baker and Jack Melville earned the Colonial Athletic Association Leadership and Sport Excellence Award for their respective sports, the league announced in July 2020.
The awards, which are voted on by the CAA's faculty athletic representatives, are given to the student in each sport who represents the highest standards of teamwork, integrity, leadership and sportsmanship in his or her academic and athletic achievements.
Aloe, a four-year member and a long stick midfielder on the UD men's lacrosse team, graduated in May 2020 with a degree in biological sciences and plans to enter Rutgers University's School of Dentistry in the fall. A two-year team captain, Aloe was named a U.S. Intercollegiate Lacrosse Association Division I Scholar All-American in late June. Aloe was a second team All-CAA selection in 2019, and helped lead the Blue Hens to the CAA Tournament in back to back seasons.
Aloe, a three-year Student-Athlete Advisory Committee (SAAC) team representative, has participated in numerous community service projects during his time in Newark including volunteering with Healthy Smiles, Special Olympics, Habitat for Humanity, Georgetown Dental Clinic and Hope Dental Clinic. He also was a Joseph McVey Elementary mentor and was a member of the Health Professions Evaluation Committee.
Baker, an outfielder on the Blue Hen baseball team, is working towards his master's degree in finance UD after earning his undergraduate degree in 2019. He has been a standout on the field, earning third team All-CAA honors in 2016 before picking up first team accolades in 2018 when he led the CAA with a .354 batting average. Baker was also named a Louisville Slugger Freshman All-American as a rookie, and first team American Baseball Coaches Association All-East Region in 2018. A two-year team captain, Baker was selected Preseason All-CAA in each of the last two years, and hit .267 in the first 12 games of the 2020 season. (The season was suspended because of the coronavirus pandemic.)
Baker has been named to the CAA Commissioner's Academic Honor Roll three times, and has also been selected to the National College Athlete Honor Society. He participated in the University's UDance fundraiser and, during the winter of 2019, served as a volunteer tax preparer for the Wilmington-based Nehemiah Gateway Community Development Corporation, a non-profit organization whose mission is to provide access to financial education and services for low-to-moderate income individuals.
Melville, a four-year member of the Blue Hen men's golf team, graduated in May with a degree in finance. A two-year team captain, Melville ranks fifth in program history by averaging 74.29 shots per round for his career and was named the team's MVP in 2018-19. He competed in the U.S. Junior Amateur in 2015 and the U.S. Amateur in 2018.
Melville, a Srixon/Cleveland Golf All-American Scholar and CAA Academic Honor Roll member, earned a spot on the Dean's List during every semester at Delaware. He volunteered with UDance, Reps for Kids, Special Olympics, Boys and Girls Club of Newark, Emma's Art Kit, and Food Bank of Delaware. Melville was also a three-year SAAC team representative and a Hens move-in helper all four years.