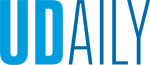 Award-winning documentary film on stuttering to be shown
Article by College of Health Sciences staff January 13, 2020
Director to attend showing and panel discussion
The award-winning documentary film When I Stutter will be shown on March 17 from 6:30 p.m. to 8:30 p.m. in the Audion at the Tower at STAR on the University of Delaware campus. John Gomez, the film's director, will attend the screening.
The film explores the profound emotional impact stuttering has on those affected by it. More than 3 million Americans stutter, according to the National Stuttering Association.
A panel discussion will take place after the screening with people who stutter and speech language professionals.
Speech professionals will be eligible to receive .2 ASHA CEUs for attending the event.
The private screening is hosted by the Newark, Delaware Chapter of the National Stuttering Association and UD. There is no cost. To reeserve your ticket and learn more about the event, please visit: https://westutter.org/event/univ-of-delaware-when-i-stutter-movie-screening/