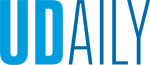 A holistic community
Article by Dara McBride January 21, 2020
The Wellbeing Center at Warner Hall will provide enhanced resources for student health, wellbeing
For more than 100 years, Warner Hall has stood as a symbol of gender equity in higher education. Named in honor of Emalea Pusey Warner — who, unable to attend college herself, became a champion of higher education for women in Delaware — Warner Hall welcomed thousands of students as a women's residence hall from 1914 to 2019.
Recently decommissioned as a University of Delaware residence hall, the building will continue to build upon Warner's legacy while establishing an inclusive and vibrant space for today's students as the newly repurposed Wellbeing Center at Warner Hall, home to UD's counseling, health promotion services and wellbeing engagement.
"Our most important priority is helping students succeed in all aspects of their careers and their lives by providing the very best academic experiences, tools and training possible," UD President Dennis Assanis said. "With the repurposing of Warner Hall as the Wellbeing Center, students will have convenient access to a complete array of health and wellbeing resources in one place, so they can reach their full potential here on campus and pursue fulfilling lives long after graduation."
From individual and group counseling, sexual assault victim advocacy, substance misuse counseling and a plethora of education and prevention programs, the Wellbeing Center at Warner Hall will take a holistic approach in supporting healthy students and a healthy campus. The move will not only provide enhanced resources for student health, wellbeing and counseling, but it will also create a cohesive wellness campus, anticipated to open during the 2021 spring semester.
Programming and services offered through the Division of Student Life are currently split across three facilities throughout campus — the Center for Counseling and Student Development in Perkins Student Center, Student Wellness and Health Promotion in offices on South College Avenue and Student Health Services in Laurel Hall.
With enrollment on the rise and national health trends calling for increased student health support, UD's own health and wellness services must evolve. Concentrating these services on the South Green will bring these crucial services together in one area, orienting resources and practices around students, so that by visiting the Wellbeing Center at Warner Hall students will receive the best possible care.
"This integrated move will allow the University to provide greater care and attention to students through a strategically located, seamless support system," said José-Luis Riera, vice president for student life at UD. "By expanding our resources and programming, and connecting students with the wellness resources they need, we can see that all students have the tools to make responsible decisions. The Wellbeing Center at Warner Hall will offer coordinated care to help students be more successful in their personal and professional pursuits."
University leaders also envision the Wellbeing Center at Warner Hall as an engagement center where students can come together for important programming that is themed around their wellbeing and health, from lessons on cooking in college to mindfulness sessions and recovery yoga. They will be able to have private meetings with counselors, enjoy activities in common areas and find a place to relax.
Students are eager to see these holistic resources and diverse programming come together under one roof, especially with student groups like Promoters of Wellness already working to encourage lifelong wellbeing. In building a community of resources, there will be more opportunities to engage UD students through peer-led programming and connect students with resources to help students them healthy choices.
"From my own experiences, I'm a lot healthier and happier when I'm able to manage my wellness and be aware of my own resources," said Nicole Lovitch, a senior majoring in health behavior science and wellness speaker series coordinator for Promoters of Wellness. "UD offers some really awesome health and wellness resources so that all students can find what they need to better themselves. In the new student wellness building, students will have an increased awareness of the resources available to them and more opportunities to engage."
From health and wellness to career readiness and social engagement, programming from the Division of Student Life that creates environments for student success is possible thanks to the generosity of others. With support from UD leadership and donors through Delaware First: The Campaign for the University of Delaware, making the vision of Warner Hall a reality is underway.
"Delaware First is focused first and foremost on enhancing the student experience, and philanthropy will allow us to take the next step in preparing the Wellbeing Center at Warner Hall to support students through holistic, engaging counseling, support and wellbeing services," said Jim Dicker, vice president of development and alumni relations. "Together, we can encourage student development within healthy, inclusive and supportive communities so that all students may thrive at UD and beyond."
For more information on the campaign and naming opportunities within the Wellbeing Center at Warner Hall, contact Stacey L. Muzzi, assistant vice president for parent and family giving and student life, via email at staclee@udel.edu or by phone at 302-831-0764.
About Delaware First
Delaware First: The Campaign for the University of Delaware was publicly launched on Nov. 10, 2017. The comprehensive engagement and fundraising campaign unites Blue Hens across the nation to accelerate UD's mission of cultivating tomorrow's leaders, creating solutions to grand challenges, inspiring innovations and transforming lives. The united effort will help create an extraordinary student experience at UD and extend its impact on the region and the world.
About the Division of Student Life
The Division of Student Life encompasses 14 administrative units, including the Center for Black Culture, the Center for Counseling and Student Development, Fraternity and Sorority Leadership and Learning, the Office of the Dean of Students, the Office of Student Conduct, Orientation and Transition Programs, Residence Life and Housing, Student Health Services, Student Services for Athletes, Student Diversity and Inclusion, UD Career Center, University Student Centers, Student Wellness and Health Promotion and Disability Support Services. The division has more than 200 full-time and approximately 350 student staff members. For more information, contact Kathleen Kerr, associate vice president for student life, at kkerr@udel.edu or 302-831-4663.