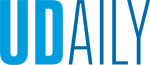 Newark Police investigate carjacking, robbery
Article by UDaily staff January 10, 2020
Two men robbed at knifepoint in parking lot
Newark Police are investigating a carjacking and robbery that occurred around 7:26 p.m., Thursday, Jan. 9, in the parking lot of 650 South College Avenue, just north of the intersection with Christina Parkway (Route 4).
Two men reported to Newark Police that they were seated in a vehicle in the parking lot when a silver Hyundai Sonata pulled behind their vehicle. A black male approached the driver's side of the car and opened the driver's door. He pressed an unknown object against the driver's chest and ordered him from the vehicle. The suspect removed personal property from the driver and then entered the vehicle. At the same time, another black male opened the passenger door, displayed a knife to the passenger and ordered him from the vehicle. This suspect removed personal property from the passenger, and then both suspects fled in the victims' vehicle.
Neither victim was injured during the incident.
The stolen vehicle – a white 2005 Chrysler 300 with Delaware tag 527979 –was last seen traveling southbound on South College Avenue.
According to police, the suspects' vehicle was occupied by four black males about 18-25 years of age, and some of them had their faces covered. The vehicle's driver was a black female in her late 20s. This vehicle – a silver early 2000s Hyundai Sonata – was last seen traveling behind the victim's stolen vehicle as it fled the scene.
Anyone with information about this incident is asked to call Det. D. Bystricky at 302-366-7100 ext. 3136 or dbystricky@newark.de.us. Additional methods for providing information to Newark Police can be found on the department's tips page, where reward information may also be available.
Resources
UD Police remind the campus community to be vigilant. If you see something, say something. Call 911 to report suspicious activity. Go to the UD Police website for more safety tips.
Members of the UD community may download a free smartphone app, LiveSafe, that lets users submit tips to police, receive important broadcast notifications and contact the University of Delaware Police Department directly. To learn more, visit this UD Police website.
Visit this website to subscribe for a UD Crime Alert email whenever an article about a police investigation is posted on UDaily.