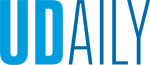 Two years of prevention excellence
Article by Casey Impagliazzo January 10, 2020
EVERFI, UD leadership celebrate successes in efforts to prevent substance misuse and sexual assault
The University of Delaware community celebrated the receipt of a second national award for prevention work in December, marking two consecutive years of outstanding progress in the areas of alcohol and other drug misuse prevention and sexual misconduct prevention.
UD President Dennis Assanis and Provost Robin Morgan joined EVERFI's senior directors of prevention, Holly Rider-Milkovich and Kimberley Timpf, and Brittany Cyran, vice president of customer success, for an awards luncheon on Dec. 4 in the Roselle Center for the Arts that brought together senior leadership and campus partners.
EVERFI, which partners with the University of Delaware to facilitate alcohol and sexual misconduct education on campus for all incoming students as well as faculty and staff, spent the earlier part of the day meeting with stakeholders to discuss the University's efforts in these areas and sharing trends from other institutions that could facilitate further progress. UD participates in an extensive diagnostic inventory which analyzes University efforts to help students support their own well-being through personal choices and relationships with others. This assessment led EVERFI to recognize UD with Impact Awards in 2018 and 2019, placing the University of Delaware in the top 1% of more than 1,500 colleges and universities nationwide.
"These awards are particularly special," said Rob Buelow, EVERFI vice president of prevention education, "because we don't ask schools to compete against each other, but rather to commit to doing the best work possible in the core areas of institutionalization, critical processes and policies, and programming, and to measure themselves against the highest standards in the field."
Nancy Chase, co-chair of the Campus and Community Coalition for Substance Misuse Prevention, credited strong partnerships among students and staff for making significant progress possible in these areas. "In a field that is historically under-resourced and under-staffed, we have been able to dedicate staff and attention to prevention and the data shows it's working," she said.
The College Risk Behaviors Study, in which UD also participates, indicates that binge drinking has declined among UD students in recent years, correlating with a growth in campus prevention strategies. EVERFI's Rider-Milkovich noted during the stakeholder meetings that today's students are generationally less interested in participating in activities that do not serve their long term well-being, opting instead to participate in campuswide programming and various substance-free communities.
José-Luis Riera, vice president for student life at UD, echoed Chase's emphasis on partnership during his remarks at the award reception. "It takes countless individuals, and units, to help implement evidence-based interventions that benefit student success," he said. "Strong campus partnership is crucial to advancing institutional commitment in these areas and to infusing prevention education throughout the student experience."
In addition to receiving the two national awards, the coalition also bestowed seven of its own awards upon outstanding campus partners who have helped to facilitate this progress. Those honored within the University community included the Center for Drug and Health Studies, Department of Communication, Fraternity and Sorority Leadership and Learning, Office of Equity and Inclusion, English Language Institute, Athletics, and Human Development and Family Studies. Riera also stressed the efforts of individual students, student groups and both the University and Newark police departments. "We are indebted to the tireless efforts of our partners for the success of all students at UD," Riera said.
Student Life staff work in several areas, including prevention and education, to help all students thrive at and beyond UD. For details on these awards as well as presentations, publications and other materials on the student experience at UD, visit sites.udel.edu/studentlife/excellence.