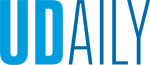 In Memoriam: John Crum
Article by UDaily staff Photo by Kathy F. Atkinson January 13, 2020
Community remembers faculty member who taught history for more than 40 years
John W. Crum, a University of Delaware alumnus and an adjunct faculty member who taught UD history courses for more than 40 years, died Dec. 30, 2019. He was 78.
Most recently, he taught in UD's Associate in Arts Program (AAP) in Wilmington and before that in the program's predecessor, the University Parallel Program. He started teaching at UD in 1976 and continued until this fall, when his health forced him to stop. "He was extremely disappointed that he could not leave the classroom on his own terms," said David Satran, director of the Associate in Arts Program.
Describing Dr. Crum as "knowledgeable," "quick-witted" and "strongly committed to his students," Satran said, "When he quipped how he would happily teach for free, I knew he meant it.
"We treasured John's important contributions to the Associate in Arts Program and its students," he continued. "He was always optimistic and encouraged us to see the (very) long view of circumstances. A kindhearted and generous man, he will be dearly missed. I feel fortunate to have known John and will fondly remember his wry smile and subtle humor."
Other AAP faculty shared memories of Dr. Crum.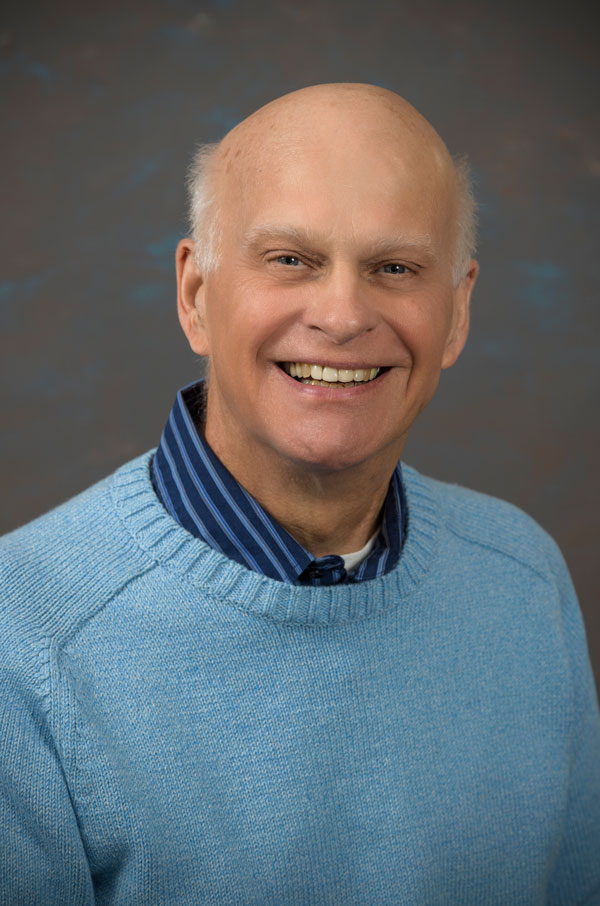 Describing him as "the consummate teacher," Jack Bartley, former AAP faculty director and retired associate professor of biology, said, "To say that John was a mainstay of the Wilmington program is a gross understatement. He was an institution unto himself. A kind and generous man, he gave everything he had when in the classroom, and outside the classroom. In faculty meetings, he was a rational voice, always thinking of the good of the program."
Vickie Fedele, AAP assistant professor of English and women and gender studies, said, "John told me once that between UD and high school, he'd taught 10,000 students in the course of his career. He was so proud of that, as he should have been. His passion for teaching was unparalleled."
One of those 10,000 students was Dawn Volpe, a former AAP adjunct faculty member who is now academic advocate specialist in the Academic Enrichment Center on the Newark campus. "I remembered him more than most of my professors because he told stories, some about himself, that just stuck with me," she said. "I liked his class quite a bit, though I was not yet as interested in history as I should have been. I was quite surprised to see him again when I came to teach in the AAP and couldn't help thinking he seemed younger than when I'd been in his class twenty-something years ago. I'm glad I got to tell him I remembered his stories back then and tell a few AAP students that I thought they'd like his class."
"John and I would visit before and after our classes during the last two semesters, sharing stories of teaching and students," said George Kuttruff, AAP adjunct faculty member in English. "As I would walk by his classroom, I was always inspired by his complete engagement with the students and the history for that day. I will miss the conversation and the inspiration."
David Teague, associate director of AAP and professor of English, remarked on Dr. Crum's generosity, an impression he retains from the first time they met at the Parallel Program. "He shook my hand, welcomed me aboard and assured me I'd made the right decision in coming to teach in Wilmington," Teague said. "And the years have proven him correct. Also, he wore spectacular neckties (a real treat for Frank Lloyd Wright fans such as yours truly)."
John W. Crum
Dr. Crum was born on April 7, 1941, in Mapleton Dept, Pennsylvania, to Lawrence and Nellie Crum. A graduate of the U.S. Naval Academy, he received his bachelor's degree in education from Shippensburg University in 1964 and then earned master's and doctoral degrees in history from UD in 1972 and 1980, respectively.
He began teaching social studies at Mt. Pleasant High School in Wilmington, Delaware, in 1964, retiring in 2002. He was named the Brandywine School District's Teacher of the Year in 1983. He taught as an adjunct history professor at UD from 1976 until October 2019.
Dr. Crum was heavily involved in the Advanced Placement Program, writing AP test prep books, conducting workshops and grading AP exams, and he was the author of books to help students perform better in their history courses. He also was very involved in many church activities at The Lutheran Church of the Good Shepherd and enjoyed reading mysteries, traveling and spending time with his grandchildren.
He is survived by his wife of 57 years, Karen (Enck) Crum, daughters Laurette Crum of Alexandria, Virginia, and Leslie Loder (Rurik) of North East, Maryland, grandchildren Alexis and Holden Loder, brother James Crum of Chambersburg, Pennsylvania, and several nieces and nephews.
Gifts in Dr. Crum's memory may be made to The Lutheran Church of the Good Shepherd, 1530 Foulk Rd., Wilmington, DE 19803 or to the American Diabetes Association, 2451 Crystal Drive, Suite 900, Arlington, VA 22202.
Condolences may be left online.