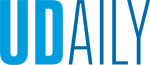 For the Record
Article by UDaily staff January 31, 2020
University community reports recent presentations, publications, honors
For the Record provides information about recent professional activities and honors of University of Delaware faculty, staff, students and alumni.
Recent presentations, publications and honors include the following:
Presentations
On Jan. 8, 2020, Margaret Stetz, Mae and Robert Carter Professor of Women's Studies and professor of humanities, was an invited speaker at a one-day symposium held in Liverpool, United Kingdom. Her talk, "Shadow-shapes of the Long Fin de Siècle: Ella Erskine and Elkin Mathews in 1909," made a case for rethinking when the late-Victorian Aesthetic movement actually ended, by demonstrating its continuing influence on a 1909 volume—the work of a now-forgotten woman playwright, poet and stage performer named Ella Erskine. This presentation was part of the "New Directions in Fin-de-Siècle Studies" symposium organized by Sondeep Kandola and sponsored by the Research Institute of Literature and Cultural History, Liverpool John Moores University.
Rudi Matthee, John and Dorothy Munroe Distinguished Professor of History, presented "The Safavids and Modern Iranian Identity" at a panel discussion titled "Iran at the Crossroads of Civilizations: Scholars and Lawyers Speaking about Iranian History and Cultural Heritage," held at the Institute for Advanced Study, Princeton, New Jersey, on Jan. 27, 2020.
Publications
Anne M. Boylan, professor emerita of history, in collaboration with UD students Alanna Gordon, Carol A. Scott, Alison Lewis, Stephanie Clampitt and Helene Carey, published "Delaware's African American Suffragists," in Delaware History, 35 (Fall-Winter 2019-2020), pp. 106-148.
Margaret Stetz, Mae and Robert Carter Professor of Women's Studies and professor of humanities, is the author of a chapter in a recently published volume, Critical Insights: Oscar Wilde, edited by Frederick S. Roden (Salem Press/Grey House, 2019). Her essay, "Picture This: Oscar Wilde's Mobile and Migratory 'The Happy Prince,'" examines how one of Wilde's 1888 fairy tales has traveled across time and genres, changing while doing so. The essay focuses especially on 21st century adaptations of the story for children that have been issued in English by publishers in the U.S., the United Kingdom, Italy and South Korea, as well as on Rupert Everett's use of it in his 2018 British-made film about Wilde, The Happy Prince.
Honors
Stetson University College of Law has selected Leland Ware as the recipient of this year's William A. Kaplin award, which recognizes scholars who have published works on education law that embrace the intersection of law and policy. Ware, who is the Louis L. Redding Chair and Professor of Law and Public Policy, also teaches Africana studies. His research focuses on civil rights and civil liberties law, employment law and constitutional law. His book A Century of Segregation: Race, Class, and Disadvantage (Lexington Books 1998) explains how race and class intersect in ways that uniquely disadvantage African Americans and other racial minorities. He has authored more than 100 articles in academic journals and other publications on various aspects of civil rights law and coauthored two books. Prior to his work in academia, Ware was a trial attorney with the U.S. Department of Justice. The award ceremony will take place as part of the 41st annual National Conference on Law and Higher Education, held Jan 29-Feb. 3, 2020, in Clearwater Beach, Florida.
Abdul Qadir, a master's level student in data science, has received the Ta Liang Memorial Award given by American Society of Photogrammetry and Remote Sensing (ASPRS). The award is given to facilitate research-related work by outstanding graduate student members and consists of a grant of $2,000 and a certificate that will be conferred during the annual Geo Week conference in Washington, D.C., scheduled this year from March 23-25.
Merideth Hite Estevez, adjunct assistant professor of oboe, and Jonathan Whitney, a 2000 music education alumnus, were awarded fellowships in the Established Professionals category of the 2020 Individual Artist Fellowships from the Delaware Division of the Arts.
Matthew Robinson, professor of sport management, has been named to the President's Council on Sports, Fitness and Nutrition Science Board by the Office of Disease Prevention and Health Promotion. This council is made up of academic and medical experts who will provide a solid scientific foundation in youth sports research.
Nicolette Jimenez, digital communication specialist, and Ashley Barnas, digital content specialist, both in the College of Health Sciences were recently awarded a silver medal (second place) in the Education Digital Marketing Awards for both the college's website and the Humans of Health Sciences social media series. The Education Digital Marketing Awards recognize the best educational websites, digital content, electronic communications, mobile media and social media. Awards are given to those entrants whose programs and materials display exceptional quality, creativity and message effectiveness. Inspired by Humans of New York, the Humans of Health Sciences series was designed by Jimenez and Barnas to share the stories of the amazing individuals associated with UD's College of Health Sciences: the humble but mighty students, alumni, faculty, staff, researchers and patients whose stories deserve to be heard. Consisting of social media posts on Instagram and Facebook, as well as a display in the main lobby of the Tower at STAR, the goal of the series is to inspire, giving a voice to those who give the college life on a daily basis and take on challenges in their communities and the world around them as they leave this campus and transform healthcare on a broader scale.
Heinz-Uwe Haus, professor of theatre, recently directed and designed a production of The Persians by Aeschylus at the Piccolo Teatro in Bremerhaven, Germany. The Berlin weekly Das Blaettchen said, "A clear aesthetic pointer for the future of the Piccolo Teatro.... One has not seen such enthusiasm for choric work for a long time. Such a wonderful unison of the chorus! The unique confluence of language, scene, rhythm, sound and physical feeling is the result of the way this director works." Nordsee-Zeitung of Bremerhaven wrote, "The virtuoso quintet of actors achieves a genuinely compelling consolidation of the events." Grammatas of Athens reported, "Rising choral songs lamenting against doom and corruptors, and reports of the horrors of war represent an exercise that carries a strong impact of pull." A reviewer in Lumina Lina of New York wrote, "… the production is of uncompromising clarity and beauty. It completely trusts the art of acting and the collaboration of a mature audience." The production has been invited by the Cypriot Embassy in Germany to participate at a Greek theatre festival in Munich this spring.
To submit information for inclusion in For the Record, write to ocm@udel.edu and include "For the Record" in the subject line.