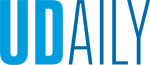 Feb. 26: Nutritious Newark Cookoff
Article by College of Health Sciences staff January 14, 2020
Public invited to vote for favorite dishes by local chefs
UD Health invites the general public and the UD community to the fifth annual "Nutritious Newark Cook-Off" on Wednesday, Feb. 26, from 4-6 p.m. in the Tower at STAR on the University of Delaware STAR Campus.
Local restaurants will create delicious, healthy dishes and let the public vote on the winners of Best Presentation, Tastiest, Most Creative and Best Dessert in Newark.
Last year's winners included The Bistro at Courtyard by Marriott, Home Grown Café and UD Catering. They will be joined this year by Grain Craft Bar + Kitchen, Drip Café, Santa Fe Mexican Grill and Desserts by Dana, among others. The chefs from Grain will also host an interactive cooking demonstration in the Tower at STAR demonstration kitchen.
Registration is limited to the first 500 people. The event is free to attend. All attendees are entered to win prizes, including nutrition, fitness and wellness packages.
The event goes beyond tasty food. Guests can also learn more about UD Health, which includes physical therapy, speech language and hearing, nurse managed primary care and nutrition clinics, and health coaching and exercise counseling services. Visitors can also tour the Tower at STAR and learn more about research studies and interdisciplinary work happening in the College of Health Sciences.
For further information, please visit https://docs.google.com/forms/d/e/1FAIpQLScySSoVmcB7yhYnXZuALQMpBJF6LEKLaAVhWE1Ji8vVeSZG1A/viewform