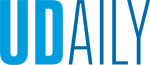 Networking for success
Article by Karen B. Roberts Photos by Evan Krape and courtesy of Wing Tang January 06, 2020
UD alumna Wing Tang is fearless in fashion
The creative streak began early for University of Delaware alumna Wing Tang. As a child, she could often be found making origami, jewelry, even a cash register out of paper, tape and cardboard. Equipped with a needle and thread, she once pieced old bed sheets together and hand-stitched her own kimono.
Tang, who earned her bachelor's degree in fashion and apparel studies in 2019, recently stood on a balcony beside women's luxury shoe designer Ruthie Davis discussing her favorite topic—fashion. Framed in the background was the New York City highline—a "pinch-me" kind of moment for the newly minted alumna, who is just stepping into the working world with an impressive resume and a high-profile mentor.
That mentor is Davis, shoe designer to stars like Beyoncé and a member of UD's Fashion Advisory Council. Tang first met Davis when she spoke to the council about her work on a project to build a sustainable and biodegradable "mushroom shoe"—an innovation that received widespread media attention.
Intrigued, Davis approached Tang and Huantian Cao, professor and co-director of the Sustainable Apparel Coalition. Their initial conversation evolved into an opportunity for Tang and a small group of fellow undergraduates to intern and collaborate with Davis on a few shoe and packaging designs with an eco-friendly edge for the designer's Disney Princess X Ruthie Davis line.
"One reason that I'm a designer and entrepreneur is that I like to get my hands dirty and create something tangible," said Davis who holds an MBA in entrepreneurship. "Getting UD students involved and bringing them into my world is a way of translating what I do on the fashion advisory council into practical use." 
And Tang brings both talent and hunger. "Wing is a sharp woman, she gets it," said Davis. "I can talk to her like an adult, like a peer, someone I can respect. She's still bright eyed and learning, but she has a level of sophistication, too."
Prior to working with Davis, Tang held internships with Vera Wang in New York City and at the Paris American Academy, a bilingual design school in the heart of Paris' Latin quarter, where she took classes and worked as a global showroom intern at Elie Saab.
She credits her UD education with opening such industry doors, pointing to the wide range of complementary classes offered to fashion majors in business, advertising, chemistry, psychology and other disciplines that encourage students to flex both design and entrepreneurial muscle.
As an example, for her senior project, Tang created a hybrid collection she describes as haute couture meets ready-to-wear with a focus on sustainable, zero-waste design. Titled "Eclectic," her work earned best-in-show for the department's Synergy senior fashion show.
"My time at UD showed me that persistence, hard work and relentlessness pay off," said Tang. "The many all-nighters and insistence on delivering perfection have prepared me to establish my fashion career in the city."
Video about shoe designer Ruthie Davis working with UD students: youtube.com/watch?v=RAyz1t4iuMc