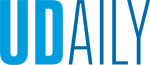 Helping employees thrive
Article by Kelly Bothum Photo by Ashley Barnas January 13, 2020
Employee Health and Wellbeing expands efforts at UD and across the state
With U.S. workers increasingly contributing extra time and energy on the job, some employers are putting a greater focus on creating a workplace that helps employees feel healthy, inspired and fulfilled.
Employers have good reason—a 2018 Gallup study of nearly 7,500 full-time employees found about two-thirds of workers experience burnout on the job, with 23 percent reporting they feel that way very often or all the time at work. Workplace stress has been estimated to cost the U.S. economy more than $500 billion annually, according to research from the American Psychological Association. Just last year, the World Health Organization recognized burnout as an occupational phenomenon.
To better address the complex and changing needs of faculty and staff at the University of Delaware, the Employee Health and Wellbeing program has transformed workplace health to focus not only on the physical needs of employees but their emotional, financial and social ones as well. The program has expanded in size and breadth, adding financial education, mindfulness, stress management, employee recognition and creativity programs while growing its campus influence through the Wellbeing Ambassadors network, made up of UD employees who amplify the work of the Employee Health and Wellbeing unit.
Investing in employee wellbeing can have positive outcomes for both employees and their employers, said Elizabeth Finkle, director of Employee Health and Wellbeing, which is housed within the College of Health Sciences. Studies have shown a relationship between employees' psychological wellbeing and positive organizational outcomes, like improved productivity and lower rates of sickness and turnover.
The internal success of Employee Health and Wellbeing has prompted interest beyond UD from businesses and organizations looking to create similar opportunities for their employees.
"There is growing evidence to support the idea that wellbeing drives performance. Providing a robust suite of wellbeing offerings is not just the right thing to do but is an organization's inherent responsibility," Finkle said. "Employers are recognizing the significant need to invest in this area and need to reduce the gap between what they are offering and what employees need, value and expect."
Wellness Ambassadors 
Tracy Willman was already committed to taking care of her own health, but she became a Wellness Ambassador because she wanted to help her colleagues do the same. Willman, an administrative assistant with UD's Career Center, is one of more than 95 Wellbeing Ambassadors who are helping Employee Health and Wellbeing share opportunities that are available to help people recharge, refresh and reset.
Ambassadors serve as conduits for Employee Health and Wellbeing messaging, offering a personal perspective about program offerings as well as motivation. It's an approach that seems to be working—participation in the ambassador program grew 30 percent from 2018 to 2019.
"They feel much more aware and dialed-in to the wellbeing resources and programs available to them as a result of the information that I share with them as an ambassador," Willman said about her coworkers. "I also like to communicate my personal experiences to the other ambassadors to enhance their awareness and connection with these resources."
The goal is to create a thriving and connected environment at UD where faculty and staff feel healthy, supported and inspired in their workplace roles.
"Our goal for employees is to get them intrinsically motivated by having them access a comprehensive set of integrated tools and resources that impact overall wellbeing," Finkle said. "Through our integrated approach, we are able to get them what they need so they can take that next health step. When someone feels valued and taken care of by their employer, there is no greater marker of retention."
College of Health Sciences
Employee Health and Wellbeing moved to the College of Health Sciences in 2015, in part to take advantage of the College's wealth of expertise and access to its three health clinics and services that include health coaching, and nutritional and exercise counseling. Finkle said aligning Employee Health and Wellbeing with CHS provides UD employees with greater access, a clearer understanding of their resources and a higher level of comprehension with their healthcare.
College of Health Sciences Dean Kathleen S. Matt said the relationship also facilitates the translation of college research to employees while creating educational experiences for undergraduate and graduate students.
"To experience good health and high quality of life, individuals must do more than attend to their medical care. They need to focus on lifestyle choices, which include nutrition, exercise, behavioral health and mental health," Matt said. "In our work with Employee Health and Wellbeing, we are able to translate our research findings into new approaches to care and management of health and disease. Our clinics combine preventive care with primary care, and rehabilitation and encourage our faculty and staff to take an active role in their own health. Ultimately, this leads to better health overall and lower healthcare costs."
Expanding the reach
As Employee Health and Wellbeing works to more deeply integrate health into UD's workplace culture, it's also helping other businesses and organizations outside the university to adopt a similar approach.
For more than 10 years, Employee Health and Wellbeing has implemented the state of Delaware's Mobile Diabetes and Heart Disease Management program. State funding allows Employee Health and Wellbeing to provide screening services to an average of 12 companies a year. In several cases, these cholesterol, blood and glucose screenings have provided eye-opening awareness to people about their own health.
Bancroft Construction Company reached out to Employee Health and Wellbeing in 2017 as it looked to create a workplace culture that prioritized health and wellness for its employees. Through a partnership with the College of Health Sciences, employees are offered health screenings and access to UD Health resources, including health coaches.
The results have surpassed expectations, said Cindy Campanella, vice president of organizational development for Bancroft. The number of employees with uncontrolled hypertension has dropped from 9 percent to zero. There also has been a 25 percent reduction in the number of employees with three or more identified health risks.
Employees are also motivating each other to be healthier. Campanella said one employee in New Jersey made a video about his success in adopting a plant-based diet to get healthier after screenings identified some high-risk factors that needed to be managed. Another employee in Delaware saw the video and was inspired, eventually losing 140 pounds.
"There are so many business plusses that are tied not just to the company but the person. How great do these people now feel about themselves? They're seeing positive results that will affect their quality of life," said Campanella, who was recognized with a human resources award in November from the Delaware Business Times for the partnership development of Bancroft's wellness program.
Advancing the wellbeing landscape
Employee Health and Wellbeing also will be working this year with the Delaware Department of Corrections on an employee wellbeing program to help correctional officers access services to help alleviate stress and improve their mental health. The partnership will include biometric testing and access to health coaching services.
Corrections is the second-largest department in the state, and its officers face daily stressors. A 2018 study found that correctional officers face some of the highest rates of mental illness, sleep disorders and physical health issues of all U.S. workers. In Delaware, some of its officers also are still dealing with lingering effects from a two-day riot at the James T. Vaughn Correctional Center that resulted in the death of a correctional officer.
"We want to help their leadership to talk about what a healthy workplace looks like and how they can help to model these behaviors," Finkle said. 
The strength of the Employee Health and Wellbeing program is built upon the comprehensive nature of health, said Michael Peterson, professor and chair of the Department of Behavioral Health and Nutrition.
"It isn't just about your physical and mental health, which are very important, it is also about the context in which we work and looking at an individual from multiple dimensions," Peterson said. "We are more than what we eat and more than what we do. Our work culture, environment, social relationships, and life meanings and purposes all play a role in our overall well being."