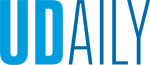 Marine science and policy collaboration
Article by Mark Jolly-Van Bodegraven Photo by Mark Jolly-Van Bodegraven January 17, 2020
CEOE signs memorandum of understanding with South Korean science agency
Spanning the world and connecting its continents, the ocean requires an international perspective in any attempt to understand it scientifically or to manage its resources.
The faculty at the University of Delaware's College of Earth, Ocean and Environment (CEOE) approaches its work on a global scale, and late in 2019, the college signed a Memorandum of Understanding negotiated by its Gerard J. Mangone Center for Marine Policy that will help advance its international work.
The Mangone Center and CEOE will work with the Korea Institute of Marine Science and Technology Promotion (KIMST) on both science and policy in areas including climate change, sustainable coastal management, human-environment interaction, natural disaster mitigation and more.
"We really welcome the opportunity to engage with KIMST in different research areas of mutual interest," said Estella Atekwana, dean of CEOE. "I think KIMST's mission is very aligned with the research our faculty do, and I believe this will be a great partnership."
KIMST is an agency supported by the government of the Republic of Korea for the planning, evaluation and funding of projects in marine science and acts as a marine policy advisor to South Korea's Ministry of Ocean and Fisheries. It is similar to the U.S. National Science Foundation or other agencies that provide federal government funding to universities and researchers here.
Kyung Jae Lee, head of KIMST's strategic planning office, and Jaeho Choi, director general of its innovation and growth head office, both said the new partnership with UD will help them stay on top of trends and the latest in marine science, provide information they can use to direct the research they support in their country and the policies it informs, and help with their additional mission to support Korean businesses in ocean science.
"This is a great beginning of the collaboration with UD and KIMST. We are going to identify the common issues for the sustainable use of the ocean and fisheries," Lee said. "The most important thing is how can we identify the needs in the field, designate the appropriate needs, then make the best solution from the research."
The memorandum of understanding provides a general framework for the Mangone Center and KIMST to share personnel, facilities and expertise on joint projects as well as to provide reviews and advice for each other's research and development projects and policy. It states as other possible goals helping to facilitate exchanging data and other information and helping to disseminate publications and other documents. Specific joint projects will be defined in additional agreements between KIMST and UD in the future.
UD Marine Policy Professor Jim Corbett, who led the months of discussion resulting in the MOU, identified many areas where faculty members' specialties and interests align with KIMST's work and could benefit from collaboration, from fisheries to fuels. He noted that South Korea is one of the most active members of the International Maritime Organization, so policy researchers like him could benefit from working closely with them to understand where international rules may be headed. And KIMST's emphasis on commercialization of marine science is highly relevant to both faculty research interests and UD's commitment to innovation and entrepreneurship.
But beyond any specific topic, Corbett said the most important outcome of the MOU will be the deepening connection between KIMST and UD and the potential for new partnerships through that connection.
"The reason I'm excited is that the University of Delaware is in a position to help introduce, through other (Korean) universities and research, stronger connections that could help improve the collaboration between the United States and Korea in a lot of ways," Corbett said.
Atekwana agreed, saying in her remarks prior to the MOU signing ceremony that the new collaboration is one example of how CEOE works toward the university priority of strengthening global engagement, for the benefit of faculty research and students and to provide leadership from UD to the world.
"It is through these types of partnerships that UD exports its excellent research and education abroad," Atekwana said. "That's how you build a global presence."