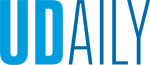 UD cancels spring study abroad program in Rome
Article by UDaily staff February 29, 2020
Students advised to return to U.S. as soon as possible
The University of Delaware is canceling its spring study abroad program at John Cabot University in Rome, effective immediately. UD students enrolled there are being advised to book flights to return to the United States as soon as possible. Students and their families received an email on Friday evening, Feb. 28, advising them of the decision.
Earlier on Feb. 28, the U.S State Department and the Centers for Disease Control and Prevention raised the travel advisory for Italy to Level 3, advising travelers to avoid all nonessential travel to Italy.
Lisa Chieffo, interim director of the Institute for Global Studies (IGS), said, "While there is no immediate threat at this time, we are taking this action now out of an abundance of caution for our students' safety and wellbeing, With this priority in mind, their immediate return is the best course of action at this point."
IGS will be working with the 22 students enrolled in the program at John Cabot University to allow them to complete the semester, including an option to complete some coursework online.
For the latest UD updates on COVID-19, visit the special UD webpage at https://www.udel.edu/coronavirus.