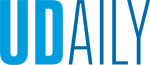 Activist honored through dance
Article by Diane Stopyra Photos by Lane McLaughlin and Sierra Watkins February 28, 2020
Arts-based research brings the legacy of Mary Ann Shadd Cary to life
On a recent Sunday afternoon, while guiding five of her peers through a breathing exercise at the Dance Minor Studio on East Main Street, Ikira Peace wore a T-shirt that read: "I know my worth." From her left ear dangled a pyrite, a glittery mineral that, she said, reminds her of her own radiance and the radiance of those around her.
"Keep on sharing your light," instructed Peace, a 2018 graduate of the interpersonal communication, dance, and organizational community leadership programs at the University of Delaware. "Remember that it's everlasting."
This is a lot of confidence for anyone to exude, let alone a person navigating her angsty early 20s. So where does this presence of mind come from? At least partially, it's down to a UD-founded dance production called "Mary Ann Shadd Cary: Her Life and Legacy," about a 19th-century anti-slavery activist.
"Being involved with this project has helped me latch on to my power and become invigorated in that power," said Peace, who works as an arts integration specialist with the Gateway Lab School in Wilmington. "I'm learning to embrace my fiery spirit."
The initiative got its start in 2011. That year, Lynnette Young Overby, theatre professor and deputy director of UD's Community Engagement Initiative, partnered with Gabriele Foreman, affiliated professor of English, history and Africana studies. She suggested a student production honoring Harriet E. Wilson, an indentured servant who became the first African American novelist in North America. The University's first multidisciplinary approach to storytelling through dance, music and poetry was born.
Under Overby's artistic direction, several dance productions followed. All of them have been based on student research and all have honored important (and often forgotten) slave narratives. In 2018, for example, "Women of Consequence" shed light on a number of female African Americans from the 19th century who helped shape the country's political landscape despite being denied a voice. Among them? Harriet Tubman, the abolitionist who guided more than 300 slaves to freedom. She was portrayed by Peace, who said she is a distant relative of Tubman.
When that performance wrapped, the dancers were left with a nagging feeling. One of their women of consequence, they felt, deserved further exploration.
"Why doesn't anyone know about Mary Ann Shadd Cary?" said Overby, who founded the Sharing Our Legacy Dance Theatre as an umbrella company for all these projects. "Everyone in Delaware should. So we created a whole production around her life, because if people can see what she overcame, maybe they, too, will find the strength to overcome."
Shadd Cary, a Wilmington native, was born a free black person in 1823. But, after the passage of the Fugitive Slave Act, which allowed for the arrest and enslavement of any African American, she fled to Canada. There, she became the first black female newspaper editor on the continent, and she founded a school for children of all races. When the Civil War erupted, she returned to the U.S. to recruit for the Union Army. Later, she became the second African American woman to earn a law degree.
"It's a huge responsibility to portray this amazing woman," said April Singleton, the junior entrepreneurship major who plays Shadd Cary. "When we're performing, we want people to walk away knowing that these stories are not just history. They're also the now. They are within us."
While the core of the dance troupe comprises UD students, members of the community are also participating — the age range is 11 to 72. Last spring, the group spent an entire month researching their subject before learning choreography and beginning rehearsals. Now, they're taking their modern contemporary dance production — which incorporates narration and student poetry — all over the state and beyond. In January, participants traveled to Belize where they stayed in a rainforest camp and fell asleep to the call of wild howler monkeys. During the day, they performed for children. After one show, kids rushed to Singleton, arms outstretched. It was such a powerful moment, she said, it solidified a career decision: One day, she'd like to open a summer camp or after-school program focused on the empowerment of young girls.
"I've always been apprehensive when it comes to going after things," Singleton said. "I question whether I'm the right person and whether I have the skills. But then you have an experience like this, where people are affirming you and your impact, and you think: Maybe I am the right person. Every semester, through this project, I feel more of myself unfolding."
In addition to performing, participants formulate workshops they conduct in schools and churches, many of them in Delaware. In one, they encourage students to reflect on the women in their own lives, and to convey these legacies through movement.
"We've received a ton of feedback from students we work with about a lack of teaching they receive in school on the history of African Americans in general, and black women in particular," said stage manager Dianna Ruberto, a doctoral candidate at UD who switched from studying immigration policy to arts policy after seeing the impact of Overby's productions in the community. "Opening their eyes to this history — and watching them connect their own stories to it — has been powerful."
On April 25, the group will host a tea party at the Delaware History Museum in Wilmington. (It's an homage — one of Shadd Cary's relatives owned a tea store in this city.) As part of the event, they will bring together researchers from around the United States and Canada who've studied Shadd Cary, and they will honor black female leaders in Delaware. Right now, the group is working on interviewing these luminaries — "Shadd's Daughters," as they call them — for an oral history project.
In the meantime, the students will continue rehearsing their production, including one number (choreographed by UD senior Amber Rance) set to the lyrics of "Superwoman" by Alicia Keys: "For all the mothers fighting for better days to come, and all my women, all my women sitting here trying to come home before the sun, and all my sisters coming together, say: 'Yes I will, yes I can.' "
"I think Mary Ann Shadd Cary would be proud," said Peace, still catching her breath after a pilates-heavy warmup. "If she were here, I think she'd give us a pat on the back — a firm one — and encourage us to stick with it. She left us a legacy, and our role is to keep going. Our role is to keep empowering."
Future performances
For a full list of shows, visit the Sharing Our Legacy website. Some of the group's upcoming performances — local, free and open to the public — are listed below:
March 8, 2020
New Elizabeth AME Church
250 Corporate Blvd. Newark, DE 19702
3 p.m.
March 14, 2020
Rt. 9 Library, Innovation Center
3022 New Castle Ave. New Castle, DE 19720
1-2:30 p.m.
April 25, 2020
Mary Ann Shadd Cary Symposium and Tea Party
Delaware Historical Society
505 North Market St., Wilmington, DE 19801
9 a.m.-4:30 p.m.
Mary Ann Shadd Cary - Her Life and Legacy Performance
Queen Theatre
500 North Market St. Wilmington, DE 19801
5:30 p.m.-7:30 p.m.