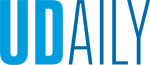 In Memoriam: John C. Kraft
Article by UDaily staff February 04, 2020
Community remembers renowned geologist, educator, mentor
John C. "Chris" Kraft, a world-renowned coastal geologist and a widely respected professor at the University of Delaware for more than four decades, passed away peacefully on Monday, Jan. 27. He was 90.
The H. Fletcher Brown Professor Emeritus of Geology, Dr. Kraft studied the sandy coastal plain and lagoon barrier shorelines in the Eastern and Northwestern United States, Hawaii, Greece and Turkey. He made major contributions to his discipline in the areas of local relative sea level rise, stratigraphic sequences and the interpretation of paleogeographies (ancient landforms). Working with numerous graduate students, he developed the geologic models that explain how Delaware's shoreline has evolved over the past 10,000 years. These same models can be used to predict future change in the coastline as sea level rise continues.
Dr. Kraft was also an expert in archaeological geology. He pioneered the technique of using surface distribution of coastal facies units and subsurface stratigraphic sequences in an effort to reconstruct ancient landscapes over the past 5,000 years as related to archaeological sites and ancient cities. He studied coastal Greece with emphasis on the Southwestern and Western Peloponnese, the vicinity of ancient Troy, the delta floodplains of the Meander and Little Meander (Büyük Menderes and Küçük Menderes) Rivers in the vicinity of the ancient city of Ephesus. His other studies included detailed Eastern Central Greece, with emphasis on the Great Isthmus Corridor Route, as well as the geology and sedimentology of Spherchios River delta-floodplain at Thermopylae, Greece.
An outstanding educator, Dr. Kraft excelled at teaching geology majors and graduate students in the field. Even after his retirement in 2003, as an emeritus professor he continued to co-teach the coastal geology field course that brought students to the beaches, salt marshes and lagoons of coastal Delaware.
Remembering Dr. Kraft
Some of Dr. Kraft's colleagues and former students have shared their reflections on his contributions to the discipline and to their lives.
'One of the titans'
Art Trembanis, director of the Coastal Sediments Hydrodynamics and Engineering Laboratory and associate professor in UD's School of Marine Science and Policy, called Dr. Kraft "one of the titans of 20th century coastal geology" whose work "set the standard for approaches employed around the world."
Few scientists enjoy as profoundly influential of a single act as Chris, and in many ways his Delaware coastal stratigraphy work was merely the opening act. In the second half of his career, he contributed greatly to the field of geoarchaeology, and he is perhaps as well known amongst archaeologists for his paleo reconstructions of Troy and Ephesus as for his coastal lithosome work along the Atlantic Coast.
Chris was the consummate field geologist always most at home and inspiring during field trips and field work. The many former students of Dr. Kraft's — both undergraduates and graduates — would all fondly recount (perhaps more fondly in retrospect given the arduous nature of the work) the many field outings. For many years, he ran a 'sand camp' in the summer for many weeks or even months on end at a tireless pace.   
Many of his former graduate students went on to prominent coastal careers of their own and the combined legacy of the Kraft coastal branch had contributed greatly to our understanding of coastlines around the U.S. and the world.
Dr. Kraft was a well-established legend well before I arrived at UD and had retired some years prior, but he remained active and always made himself available to me for calls to discuss topics and projects, and he worked on a book about the Delaware coast throughout his last decade. I always invited Chris to join us on the coastal geology field trips, and he always made a great effort to attend until the last few years as his health was ailing, but whenever I questioned or wondered if I should continue offering field trips (the logistics and long hours away from family are taxing) I could always picture Chris and his enthusiasm for teaching students in the field, and it has helped me and many others to continue that same approach.
'A true leader'
Daniel F. Belknap, who earned his master's and doctoral degrees at UD in 1975 and 1979, respectively, is professor emeritus of earth and climate sciences at the University of Maine in Orono. Dr. Kraft was his "truly outstanding adviser," Belknap said, adding "I have used his example throughout my career."
He was a mentor, and then research and publication colleague well after my graduate school days. More importantly, I have considered him a friend throughout all that. His scientific innovations in coastal geology and geoarchaeology were truly groundbreaking, and, again, served as a set of shoulders for me to stand on in my own career. We had a special ability of collaboration, bouncing ideas back and forth, at first when I was his draftsman, and later as we developed ideas together, often from a visual, graphics perspective. He was generous to all his graduate students and included us in a team approach from the very first. You need look no farther than the success of his graduate students and their advisees, his 'grandchildren' and 'great-grandchildren' in academics, to see how great his influence has been.
He was an innovator in promoting female scientists back in the days when it was not only unusual, but sometimes faced active resistance. It is hard to realize in this age, but at the time that took real courage. He also was a true leader in development of the department and in collaboration with colleagues from other institutions. I will miss him, but I will also carry wonderful memories of his influence, his understanding and his impish smile.
'The best possible adviser'
William H. Hoyt, professor emeritus of oceanography at the University of Northern Colorado, earned his doctorate from UD in 1982.
When I traveled to Newark to meet Dr. Kraft and discuss becoming one of his graduate students, I did not expect that he would take me on an overview flight of the Delaware coastal provinces. His demeanor and his actions suggested that I had met the best possible adviser. I am glad that turned out to be the case.  
Chris had concern and love for his students beyond what I have seen in my 50-year academic career. And I have seen three great advisers who counseled me through the hallowed halls for three thesis/dissertation topics. Chris was always most considerate to allow his graduate students as first author on publications (if they did the work and deserved that position). When it came to grant writing, he gave me direction but charged me with the proposal development. Because of his encouragement and training in grant writing, I had over 40 years of successful grants in my academic career.
Dr. Kraft also modeled for me what an effective chair of a department looked like--a role I took on at my university for almost 20 years.
Moreover, he took genuine interest in his students as people, during and after they completed their Delaware education We have had some great reunions with him and his students over the last 30 years. I will miss his smile and his encouragement.
'Endless opportunities'
Elizabeth A. Allen, who earned master's and doctoral degrees in geology at UD in 1974 and 1978, said Dr. Kraft was "my graduate adviser (for both my M.S. and Ph.D degrees), my mentor, my colleague and my lifelong friend."
He saw the potential in each one of us (regardless of gender, ethnicity or any other label), and he provided endless opportunities for our growth and development as coastal geologists. I was privileged to be part of his graduate student team. We wrote papers together, we organized field trips together, we chaired sessions at professional meetings, we worked together in the field, we debated, sometimes disagreed, we grew — AND we developed lifelong friendships. He encouraged us, he celebrated our achievements, and he grieved with us when we suffered great loss. 
I barged into his office in 1972 passionate about geology and coastal marshes, in particular, and ready to take on (and see) the world. He smiled and suggested I sit down (and slow down). Thanks in large part to him, I have traveled, lived and worked all over the world studying rocks. Now I am back 'home,' dividing my time between two locations on tidal estuaries (Holocene drowned river valleys, of course). One is on the rocky coastline of the Damariscotta River in Maine near my dear friend and colleague Dan Belknap, and the other is on the marsh shoreline of the Housatonic River in Connecticut. In retirement, I have a front-row seat for sea level rise! And I toast him silently each and every day. Chris was intelligent, fair, honest and kind. What a gift."
'One of a kind'
James Demarest, vice president for global exploration at Noble Energy Inc., earned his master's and doctoral degrees at UD in 1978 and 1981, respectively, and he is a former member of the Dean's Advisory Council for the College of Earth, Ocean and Environment.
Dr. Kraft's wisdom and caring that he shared with his students made a big difference in so many lives. And that is before we even think about the advances in science that he caused in both geology and archaeology.
The leadership he provided to the University of Delaware and the geology department was exemplary. He was one of a kind and made a big difference to the better in the worlds within which he traveled during his life. With his passing, an era also passes.
'One of my greatest mentors'
Kimberly K. McKenna, who is associate director of the Stockton University Coastal Research Center, worked with Dr. Kraft on a project for the Delaware Department of Natural Resources and Environmental Control.
I met Dr. Kraft in the late 1990s after moving to Delaware from Texas where I worked as a coastal geologist and shoreline manager. I wanted to stay involved in my field and jumped at the chance to take one of his classes. (After all, he was one of the giants of the field!) That sparked a long friendship and I consider him one of my greatest mentors of my professional career. Dr. Kraft was an inquisitive, genuinely kind soul who challenged his students so that they would become the expert and carry on his legacy. The loss is profound, and I feel very lucky to have crossed paths with the master.
'His legacy will live on'
Chacko J. John retired last year as director and state geologist with the Louisiana Geological Survey and professor at Louisiana State University. He received his master's and doctoral degrees at UD in 1973 and 1977, respectively. He was the first foreign student in the department, and Dr. Kraft was his adviser.
Dr. Kraft was one of my best advisers I have ever had in my professional career. And he profoundly influenced my career as a geologist. I have worked closely with him on a number of coastal geology projects, and he has made major advances in the knowledge of Delaware coastal geology with his significant and landmark works in this field. Dr. Kraft was also a very true friend who I could count on for sound advice on a variety of professional and personal matters. I kept in touch with him even after I left the department. I will truly miss him, and the University of Delaware will be poorer for his passing. Dr. Kraft' s legacy will live on through all his students he had mentored.
'A mix of pragmatism, kindness and humor'
Brian Atwater, scientist emeritus at the U.S. Geological Survey, received his doctorate at UD in 1980. He recalled that Dr. Kraft's mentoring included funding travel for his students to do field work together.
Chris mentored students with a mix of pragmatism, kindness and humor, as in this instance: I had foolishly signed up for metamorphic petrology as one of the three or four topics of a written qualifying exam. Allan Thompson, not on my committee, obliged with 'Describe the crystallochemical behavior of aluminum in blueschist facies rocks.' My clueless response prompted Allan to visit the ensuing oral exam. He arrived, an hour or so after the start, with a box of rocks that would have stumped me further. But by then the committee had brought me back into the room for next steps. Chris Kraft: 'Sorry, Allan, we already passed him.'
About John C. Kraft
Born on Nov. 15, 1929, in Schwenskville, Pennsylvania, to the late John H. and K. Maedeline (Vogt) Kraft, John C. Kraft was a 1947 graduate of Schwenksville High School. After earning his bachelor's degree in geology/mineralogy from Pennsylvania State University in 1951, he completed his master's and doctoral degrees in geology/sedimentology and micropaleontology at the University of Minnesota in 1952 and 1955, respectively.
He spent 10 years in the petroleum industry with Shell Canada Ltd., stationed in Louisiana, Texas, Arizona and Alberta, Canada, before joining the geology faculty at the University of Delaware in 1964.
At UD, Dr. Kraft served as the chairperson of the Department of Geology from 1969 to 1983. He was president of the Delaware Academy of Science in 1970 and served as distinguished visiting professor of quaternary studies at the University of Washington in 1980.
In 1987, he received the Alison Award, which is bestowed annually on the faculty member who best characterizes "the scholar-schoolmaster," as exemplified by the Rev. Dr. Francis Alison, who in 1743, founded the institution that is now the University of Delaware. He retired in 2003.
The author of numerous articles in professional journals, he was active in several professional societies, including the Geological Society of America, American Association for the Advancement of Science (AAAS), The Explorer's Club, Society of Economic Paleontologists and Mineralogists, the Canadian Society of Petroleum Geologists, Phi Kappa Phi, the Archaeological Institute of America, American Union for Quaternary Research and the Society for Archaeological Sciences.
In 2003, he wrote an article in the journal Geology, published by the Geological Society of America, reporting his findings that Homer's Iliad presents an accurate account of the geography of ancient Troy, a topic debated by scholars for some 2,000 years. In the article, he said that the area's sedimentology and geomorphology complement the features described in the classic of world literature. He had studied the ancient coastlines of the eastern Mediterranean Sea for more than two decades.
Dr. Kraft is survived by his children, Christine Kraft of Newark, Delaware, and John, husband of Alison (Andrews) Kraft, of Auburn, Pennsylvania; his step-daughter, Amanda Schlick; his grandchildren, Karen (wife of Robert Richard), Michael (husband of Janine Hahn Kraft), Nicole Kraft, and Juan Bustos-Diaz; his great-grandchildren, Robert Ridgley, Elise Richard, Joseph Richard, Harrison Kraft, Dean Kraft, Katarina Kraft and Kye Queen; and his sisters, Kathleen, wife of Harold Bloch, Blacksburg, Virginia, and F. Luise Kraft, Green Lane, Pennsylvania. He was preceded in death by his sisters, K. Madeline Stevenson, M. Elizabeth Moyer and A. June Kraft.
The funeral service will be at 11 a.m., Thursday, Feb. 6, at the Holcombe Funeral Home Inc., 21 Main St., Trappe, Pennsylvania, with the Rev. Adrian Tierson, pastor at Heidelberg United Church of Christ in Schwenksville, presiding. Burial will follow at the Schwenksville Cemetery. Friends may call from 10-11 a.m., Feb. 6, at the funeral home.