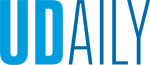 I Heart UD Giving Day
Article by Dara McBride February 10, 2020
Blue Hens are invited to submit their fundraising projects
On May 6, 2020, the University of Delaware will celebrate its annual I Heart UD Giving Day by asking Blue Hens to keep Delaware first in their hearts and support the UD causes that matter to them.
Each year on I Heart UD Giving Day, Blue Hens from across the nation and around the world come together — on campus, off campus and online — with the mission of inspiring meaningful connections and supporting the experiences, research and opportunities that make UD a remarkable place. In celebration of I Heart UD Giving Day, the UD community is invited to gather together with a series of events on the Green, regional alumni club happy hours and social media challenges and virtual events online.
Throughout the day, Blue Hens and friends are inspired to take action and make a difference by promoting and donating to the UD fundraising projects that matter to them. Whether a scholarship, fund for a student group or general support for a department or UD organization, these fundraising projects all have one element in common: they support student success.
Approved fundraising projects will appear on the I Heart UD Giving Day website, where potential donors can learn more and select the ones they want to support. Last year on I Heart UD Giving Day, for example, grassroots support helped Blue Hens fundraise for such groups as the Black Alumni Organization to the Department of Accounting and Management Information Systems and the Fightin' Blue Hen Marching Band.
UD community members who wish to activate their UD networks to raise money for a specific passion, project or program on I Heart UD Giving Day, can submit their project(s) via this fundraising application by March 6. Those with a UD connection are invited to apply, so faculty and staff, students, alumni groups and University partners have an opportunity to pitch their project as one that can make a difference on campus.
"When Blue Hens join together to promote and support their projects through the crowdfunding platform, they make an even greater impact on campus during I Heart UD Giving Day," said Julie Donohue, associate director of annual giving in the Office of Development and Alumni Relations. "We're seeing an incredible tradition of excitement and organic support for the University develop around this special giving day."
With so many projects to choose from, donors can match their passions with projects, supporting the things they care about most. Posting a project on the designated website is a way for the UD community to tap into I Heart UD Giving Day's momentum to raise money. In turn, fundraising groups help drive participation throughout the day, as various challenges encourage a spirit of friendly competition and UD pride.
As part of 2019's giving day, donors on five continents and in 47 states made gifts to a diverse selection of projects. The giving day website featured 118 projects, and collectively raised more than $960,000 from more than 5,000 donors.
"Last year, every project included on the giving day website received some form of support, which shows how inspired UD supporters from every corner of campus and around the world are to help Blue Hens with their meaningful projects," Donohue said.
If you have questions regarding I Heart UD Giving Day, contact Julie Donohue, associate director of digital fundraising, at donohuej@udel.edu or submit an application here.