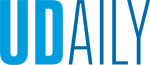 For the Record
Article by UDaily staff February 14, 2020
University community reports recent new assignments, presentations, publications, honors
For the Record provides information about recent professional activities and honors of University of Delaware faculty, staff, students and alumni.
Recent new assignments, presentations, publications and honors include the following:
New assignments
Lisa Chieffo has been named interim director of the Institute for Global Studies, effective Feb. 10. Chieffo succeeds Trevor Nelson, who stepped down as director after serving in this role since January 2018. In her role, Chieffo will report to Ravi Ammigan, associate deputy provost for international programs, and will provide leadership in areas ranging from global outreach to study abroad, sponsored projects and international exchanges and agreements. In addition to this new role, Chieffo will continue in her position as associate director for study abroad. Chieffo has 25 years of experience in the field of international higher education and is a national thought leader in study abroad, having most recently co-edited the 3rd edition of NAFSA The Association of International Educators' Guide to Successful Short-Term Programs Abroad. She holds a bachelor's degree in languages, a master's in foreign languages and literatures and an Ed.D. from the University of Delaware.
Presentations
The University of Delaware had many representatives on hand at the 2020 Delaware Wetlands Conference, held Jan. 29 and 30, 2020 in Wilmington, Delaware. Presentations included Terri Anne Lavin, an adjunct faculty member in the Department of Geography and Spatial Sciences in the College of Earth, Ocean and Environment (CEOE), on "Strengthening Delaware's Climate Response"; and Ed Lewandowski, marine advisory agent for Delaware Sea Grant and coordinator of UD's Sustainable Coastal Communities Initiative and Jules Bruck, professor in the Department of Plant and Soil Sciences, on "An Award-Winning Constructed Wetland as a Critical Design Feature of Waterfront Redevelopment in Laurel, Delaware." In addition, several UD students gave poster presentations at the event, including Margaret Capooci, a doctoral student in the College of Agriculture and Natural Resources (CANR), on "Using Automated Measurements to Understand the Patterns and Biophysical Controls on CO2 Efflux in Tidal Salt Marsh Soils"; Andrew Hill, a doctoral student in CANR, on "Small Yet Mighty... The Coastal Salt Marsh: A Comparison of Different In-Situ Sensors and Vegetation Indices for Carbon Modeling in a Spatially Restrictive Ecosystem"; Alma Vazquez-Lule, a doctoral student in CANR, on "Carbon Dioxide and Methane Exchange at Ecosystem Scale in Tidal Salt Marsh of Delaware"; Matthew Walter, a master's student in CEOE, on "Using Satellite Data to Quantify and Map Wetland Stress"; Jocelyn Wardrup, a master's student in CANR, on "Soil Organic Carbon Datasets and Geomorphology Within Tidal Wetlands Delmarva to Maine, USA"; and Mithun Deb, a doctoral student in UD's College of Engineering, who presented in the Professional Posters section with a poster on "Increased Tidal Asymmetry and Channel Erosion from Anthropogenic and Natural Changes in a Multi-Inlet Wetland System: Bombay Hook NWR, DE."
Publications
An op-ed by Alison Parker, chair and professor in the Department of History, was featured in The New York Times Sunday Review section. Her piece, titled "When White Women Wanted a Monument to Black 'Mammies,'" explores the efforts of the United Daughters of the Confederacy to erect a memorial dedicated to the enslaved black women that served as caretakers for their master's children in 1923. Parker argues that the ensuing fight suggests that Confederate monuments were more a symbol of power than of Southern heritage. 
Honors
Art history doctoral student Kristen Nassif has been awarded a College Art Association (CAA) Travel Grant in Memory of Archibald Cason Edwards, Senior, and Sarah Stanley Gordon Edwards, which supports rising female scholars who are advanced doctoral students or recent graduates. The grant will fund her travel to Chicago for the CAA Annual Conference this February. Nassif will deliver her paper "Seeing Through Blindness: Disability, Tactile Relief Maps, and Geography" during the session "Disability in the Arts: The Active Participation of People with Disabilities in the Arts."
To submit information for inclusion in For the Record, write to ocm@udel.edu and include "For the Record" in the subject line.