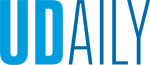 Extraordinary women
Article by College of Arts and Sciences communications staff February 10, 2020
Women's History Month film series showcases the fight for equal rights
The 34th annual Women's History Month Film Series at UD begins on Monday, Feb. 24, with a film highlighting the life and accomplishments of Shirley Chisholm, the nation's first African-American congresswoman and the first black woman to seek a major party's nomination for the presidency.
The series will continue each Monday through March 23, from 7-10 p.m. in room 004 of Kirkbride Hall, and is free and open to the public. It is associated with OUR VOTE, a University teaching initiative marking the 100th anniversary of the 19th Amendment (women's suffrage) and the 150th anniversary of the 15th Amendment (black suffrage).
Films in the series are:
Feb. 24, Chisholm '72: Unbought and Unbossed
March 2, Knock Down the House, about Alexandria Ocasio-Cortez and other political newcomers who in 2018 challenged powerful male incumbents in Congress;
March 9, Sisters of '77, about the 1977 National Women's Conference;
March 16, They Dared, a story of Arab women activists for reform; and
March 23, Councilwoman, about hotel housekeeper Carmen Castillo, who ran for city council in Providence, Rhode Island.
Sponsors of the film series include departments of History, Africana Studies, Anthropology, Sociology and Criminal Justice, Political Science and International Relations, Women and Gender Studies and the Islamic Studies Program; CAPE; the Center for Black Culture; and the UD Library, Museums and Press.
For further information, please visit: https://www.wgs.udel.edu/ourvote