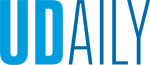 Perkins Student Center COVID-19 testing center moves to Harker Lab Dec. 7
Article by Emergency Management Photo by Kevin Quinlan December 04, 2020
New site to be open 9 a.m.-noon, Mondays and Wednesdays
Editor's note: This article was updated Dec. 4 with details about testing on the Laird Campus, scheduled on Dec. 8.
On Monday, Dec. 7, the University of Delaware will transition its COVID-19 testing that was previously conducted in the Perkins Student Center to a new indoor location at the Patrick T. Harker Interdisciplinary Science and Engineering Laboratory, located at 221 Academy St. The testing center at the Perkins Student Center will no longer be used after Dec. 2.
The Harker Lab testing center will be open each Monday and Wednesday from 9 a.m. to noon.
The Clayton Hall testing center will continue with its normal operations with testing available on Mondays and Wednesdays between 10 a.m. and 1 p.m. Registration is strongly encouraged at https://v2.waitwhile.com/welcome/claytonhall . Walk-ups are also permitted.
Faculty, staff and students who already have appointments at Perkins Student Center for Dec. 7 and 9 should report to the new Harker Lab location at the time of their original appointment.
Testing is available for asymptomatic individuals, including those employees who have been deemed essential and are required to be on campus, by making an appointment. Walk-ups are also permitted.
Before entering a UD building, any individual who has an appointment must first complete the Health Screening found at covidcheck.udel.edu.
In addition to the University testing program, there are several opportunities for on and off-campus COVID-19 testing for faculty, staff and students at the following locations:
In addition, faculty, staff and students may be eligible to request an at-home testing kit from the state of Delaware.
Symptomatic UD students only: If you are a student in the Newark area and experiencing any COVID-like symptom (fever, shortness of breath, dry cough, loss of taste or smell), call Student Health Services at 302-831-2226 as soon as possible to make an appointment for testing. Rapid (20-minute result) and standard (48-72 hour result) nasal swab tests are available at Student Health Services and utilized based on the medical decision making of the practitioners.