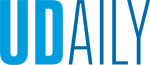 Powering up UD's research engine
Article by Tracey Bryant Photo by David Barczak December 09, 2020
Graduate students featured in new, all-digital edition of Research magazine
The University of Delaware has many agents of intellectual prowess and the new, all-digital issue of UD's Research magazine gives you new perspectives on the challenges and rewards of their work.
"Our research community inspires unwavering ambition to move beyond these challenging days of the pandemic toward a brighter, more equitable future," said Charles G. Riordan, vice president for research, scholarship and innovation.
"At UD, research never stops."
This issue puts the spotlight on UD's graduate students, an essential group of researchers who come from around the world, bringing fresh energy, diverse perspectives and new angles to their studies at the master's and doctoral levels. They inspire new collaborative projects and provide important guidance and mentorship to emerging researchers.
"It is their passion and energy that — with mentorship and guidance — pave new avenues of discovery," said Lou Rossi, dean of UD's new Graduate College and vice provost of graduate and professional education.
We introduce you to several of these students and their fascinating projects in this issue.
Check out our special section on UD's growing muscle in robotics, too. There, you'll see how UD researchers are using robots in service to society — on land, in the air and under the sea — with video integrated throughout.
Mechanical engineering Assistant Professor Sambeeta "Sam" Das, for example, is working on infinitesimally small, self-driving microrobots that can deliver drugs directly to diseased cells and also make artificial organs. Others are conducting equally transformative research with the potential to address global challenges in agriculture, climate change, cybersecurity, health care, physical therapy, search-and-rescue efforts, stroke rehabilitation and more.
Other highlights of the issue include:
An oral history project that has brought UD students into a conversation with senior members of the Jewish population in Wilmington, Delaware, creating a rich repository of information for future generations

A sampling of UD's COVID-19 work that has impact for Delaware, the nation and the world

Test your knowledge of nature with our interactive quiz, offered up in a 360-degree, virtual reality section focused on the Brandywine Springs area of Delaware's Red Clay Creek.
UD Research, a collaboration of the Research Office and the Office of Communications and Marketing, is the University's flagship research publication.