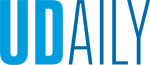 MFA student paints message of peace
Article by Adam S. Kamras Photos courtesy of Amir Campbell and Melissa Dodd December 17, 2020
West Philadelphia native Amir Campbell brings life experiences to UD
Amir Campbell did not need a television, computer, smartphone or any other type of device to view the protests following the death of George Floyd in May. He just had to look out the window or step out the door of his West Philadelphia home to see what was happening in his neighborhood.
Although there was not any violence or destructive activity in more than 93% of all the demonstrations between May 24 and Aug. 22, Campbell's community was subjected to non-peaceful actions and it greatly upset him.
"The city was in an uproar with looting and rioting, and I thought, 'Wow, this is my reality right now,' '' said Campbell. "Being an African American and witnessing it in person gave me a sense of depression from everything that was going on. Just by going outside to get breakfast, I would see all the different groups they were talking about on the news walking down the street."
Administering medicine with art
As he was dealing with his emotions and thinking about what he can do to help, the accomplished artist received a phone call from Philadelphia's South Street Headhouse District looking to commission him to paint a mural at 226 South Street in response to the unrest. Campbell, who said he tries to bring a positive approach to everything he does, promptly accepted the offer and knew he wanted to depict peace by using his paintbrush as a vitamin or medicine. To achieve this, he harkened back to his youth and designed "Love Bubbles," a painting of a young girl blowing bubbles that spell out "love."
"I needed to create something that gives people a sense of nostalgia from their childhood when they walk by it and allows everyone, no matter what race or creed they are, to get a sense of happiness despite all the chaos that is going on," said Campbell. "We all need to spread that message of peace."
As soon as the mural was completed, people started taking pictures of it and he began receiving a steady stream of notifications on his Instagram page. "I actually heard someone say, 'Every time I walk past this piece it just gives me joy,' '' said Campbell.
Back to school
A couple of months after completing "Love Bubbles," Campbell brought his upbeat attitude and message of peace from his native West Philadelphia to the University of Delaware, where he enrolled in the master of fine arts program following an 11-year layoff from school. In conjunction with adjusting to being a student again, he has rapidly been adapting to the coronavirus (COVID-19) restrictions that have made it necessary for him to take most of his classes online. Campbell said communicating virtually with his instructors and classmates was weird at first but has become the norm. He has augmented his interactions by participating in online events, such as town halls, and meeting with classmates in person in socially distanced settings.
"All of the students in the MFA program are super creative, and I am learning so much from the faculty and staff," said Campbell. "Even though we are here to create works of art, I am a work of art being molded by the instructors."
Gregory Shelnutt, professor and chair of UD's Department of Art and Design, has been equally impressed with Campbell and credits him with having a great understanding of how to draw technically as well as knowing how to loosen up his style to produce a more abstract type of work. By having the capacity to offer very cogent, thoughtful and insightful observations about his peers' works in the nicest way, while also being able to address tough topics, Shelnutt said Campbell has drawn the praise and respect of the program's faculty members and students in less than one semester.
"My experience with Amir is always one of sincerity that I leave with gratitude for having spent time with him," said Shelnutt. "I cannot imagine the department without him now."
Right after earning a bachelor of fine arts and a bachelor of arts in communication arts from Cheyney University in 2008, Campbell began pursuing a master of fine arts degree at the University of Pennsylvania. Not being able to give his full attention to Penn's MFA program because of other events going on in his life at the time, he withdrew after one year.
Although Campbell spent more than a decade out of the classroom as a student, he kept busy honing his craft and training others as a full-time teacher at the Computer Kids Learning Center, a part-time art instructor at St. Mary's Villa for Children and a teacher's assistant at the University of Pennsylvania. He enjoys doing portraiture work and has been commissioned to create drawings and paintings of numerous prominent figures, including actor Jamie Foxx, filmmaker Spike Lee, musician Ahmir "Questlove" Thompson and politicians Ed Rendell and Curt Weldon. Along with other endeavors, he has also been a freelance cinematographer and drone operator/editor on various projects.
Unfinished business
Despite having plenty on his plate, returning to school and finishing what he started remained on Campbell's mind and in his heart throughout his time away. Supported by the encouragement of Marietta Dantonio-Madsen, chair of the Department of Fine Arts, Design and Liberal Studies at Cheyney, he applied to UD. Having met Dantonio-Madsen and some of her students in various settings, including conferences, receptions and on visits to their respective universities, Shelnutt was well aware of the quality art program at Cheyney and welcomed the opportunity to strengthen UD's relationship with the nation's first Historically Black College and University (HBCU). Shelnutt and his colleagues responded positively to Campbell's portfolio, and he was accepted into the program.
Shortly after being admitted to UD, Campbell accompanied Dantonio-Madsen and a group of Cheyney students on a visit to Newark. Enthused by the energy of the campus, the feel of the art studio and everything he had heard about the program, he registered for classes. Describing the opportunity to move to Delaware and resume the quest for his master's degree as a chance to push reset on his life, Campbell has embraced his new surroundings.
"Coming from urban Philadelphia where I grew up and have been through so much, I love the contrast out here," said Campbell. "It feels so spacious and is definitely different than the city."
Shelnutt is pleased to have a broadly diverse group of students in the fine arts program and said the collection of participants from varying backgrounds adds a richness to the learning environment.
"Amir came to us with a life experience that he is filtering into his work and framing a lot of what he is doing," said Shelnutt. "Lately, he has been producing even deeper content. Recent events in the Black Lives Matter movement have not gone unnoticed by him, especially since the Philadelphia neighborhood he came from has been so deeply affected. He knows where his audiences are, and he is meeting and engaging them in thoughtful ways with his work."
Born to draw
Campbell was first exposed to art at a very young age when he was fascinated by the different statues in Philadelphia that his grandmother would take him to around the city. When a substitute teacher handed out crayons to his kindergarten class, it proved to be a life-changing exercise.
"As soon as I started drawing, I felt something inside of me saying I have to take this seriously even though I wasn't any good at it," said Campbell. "From that point, I just kept going with that feeling no matter how indifferent my pictures may have seemed."
He kept going with that feeling throughout elementary school, middle school and high school but almost put it aside by pursuing an undergraduate degree in psychology. After seeing a painting done by his father, who encouraged him to study art, he realized it is in his DNA and changed his plans.
Paying the knowledge forward
Comparing himself to a painting being created layer by layer until it is fully formed, Campbell has not yet decided what he wants to do professionally after he completes his degree in 2022 but knows that teaching will be part of the finished piece.
"I have to give back because so much has been poured into me, and I have to pour this wisdom back into students," said Campbell. "Anywhere someone is willing to learn, I am willing to teach them what I know."
However Campbell decides to employ his talents and future MFA, Shelnutt is confident he is positioning himself to maximize the benefits of his UD education.
"Amir is really keen to challenge himself, and it is clear that he is here for more than just a degree," said Shelnutt. "He is really utilizing this process to milk all he can out of the experience and that is what you want in a graduate student. We couldn't be more pleased to have him with us; plus, he is just one heck of a nice guy."