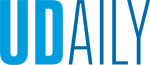 Lending a Hand
Learning to lead for those in need
Article by Eric RuthDecember 14, 2020
It all comes down to empathy and advocacy.
That's the lesson Dave Cavagnino took away from the leadership training he received at UD's "LEND" program, designed to enhance the ability of health care professionals to support patients and families coping with developmental disabilities.
"As hard as many institutions try, there is no way to teach these skills except for experience," says Cavagnino, AS10, HS16M, 17DPT. "As a physical therapist who works with people in different age groups and with different cognitive and developmental differences, my effectiveness is directly tied to my ability to relate to patients and their families, and the community resources to which I can connect them. LEND gave me that capability."
Crafted to supplement students' primary areas of study, from Nutrition to Special Education to Speech Language Pathology, LEND gives enrollees a chance to learn from leaders, both in the classroom and in the field. Short for Leadership Education in Neurodevelopmental and Related Disabilities, the federally-funded LEND program is open to professionals and pre-professionals alike, and is overseen by UD's Center for Disabilities Studies.
In one key component of the program, enrollees are matched with a family and embedded in their lives, giving them an intimate insight into their everyday experiences.
"The sense of connection I felt is something I try to recreate in my work as a physical therapist," Cavagnino says. "Often, I spend more time with my patients than any other medical provider, and I find myself pulling in and coordinating additional providers and resources. An effective leader in my field acts as a guide through 'the system' that can just as easily frustrate as empower."
LEND alumni share the most important skills for working with people with disabilities.
Empathy, flexibility and optimism. Empathy allows me to understand that a family is facing things I may not even know about and extend compassion; flexibility allows me to change plans when needed and let my students and their families lead the direction of their treatment; and optimism helps me offer support and encouragement honestly and hopefully.
Kathleen Becker, AS18, speech-language pathologist for Delaware Autism Program
Patience and compassion. I see many children with autism, and these skills go a long way toward ensuring that parents are more open and relaxed. It also creates a bond between myself and the child.
Oshay Johnson, HS13M, pediatric dietitian at Children's Hospital of Philadelphia
It all comes back to empathy and advocacy. Empathy allows you to meet the patients and families where they are, obtain their trust, and guide them to a better situation. Community advocacy is required to make sure that resources are not only available but actually provided to the people who need them.
Dave Cavagnino, AS10, HS16M, 17DPT, physical therapist at Fox Rehab