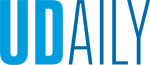 Leading—and working—in the Future
The Transformation of Work As We Know It.
Article by Nathan Elton and Jill Gugino Pante
Data, technology and digital innovations are driving the fourth Industrial Revolution, transforming work as we know it. As the world evolves at an increasingly rapid pace, we must all refresh our skills and stay current on new and growing technologies.
But how?
After conducting research on the future of work by organizations including McKinsey, National Association of Colleges and Employers, World Economic Forum, Burning Glass, Strada Educational Network and Institute for the Future, two main categories emerged.
First are the human skills that will help workers manage rapidly changing environments and business models, innovate and create new services and products, and collaborate with colleagues across the globe. Of course, these soft skills go hand-in-hand with the technical skills that help employees perform new services, create and improve products, and update business models.
To successfully "reskill," workers must maintain a commitment to continuous learning, seek out new opportunities and adapt. There is overwhelming importance in saying "yes" to new experiences and projects, even (or perhaps especially) those outside your comfort zone. Breaking out will offer the chance to build additional competencies, gain knowledge, make connections, stay relevant in the workplace and create new pathways for professional success.
Through crises comes opportunity. The leaders of the future understand that the world is always changing, and that these unprecedented times require proactive investments in our strengths and skills.
SKILLS & KNOWLEDGE
AREAS FOR THE FUTURE OF WORK
HIGH-LEVEL HUMAN (SOFT) SKILLS
Adaptability & Agility
Collaboration
Communication
Creativity
Critical & Analytical Thinking
Curiosity
Diversity & Cultural Competence
Emotional Intelligence
Persuasion
Problem Solving
TECHNICAL SKILLS

Advanced Analytics
Artificial Intelligence
Blockchain
Cloud Computing
Data Visualization
Digital Design
New Media Management
Project Management
Software Development
UX Design
Nathan Elton is director of UD's Career Center.
Jill Gugino Pante directs Career Services for the Lerner College of Business and Economics.