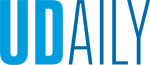 Ruling the Roost
Blue Hens Lead the Way
The events of the past year have tested us, but also taught us something: Leadership matters.
It surely matters when our health and livelihoods are put in peril by a stealthy virus. It matters when millions are marching for an elusive justice. Leadership matters today, and on into our future, maybe now more than ever.
So in a way it's possible to look at the chaos 2020 has wrought and also see it as a moment of new possibilities: Times of great change quite often provide the momentum for those needed leaders to emerge, and for 277 years, UD has been a place where tomorrow's leaders are nurtured—whether it's the presidential aspirations of our alumni, or one of the many freshly minted UD graduates who are already building their own businesses.
And this nurturing continues, even amid remote circumstances. From the academic major in organizational and community leadership to the Siegfried Entrepreneurial Leadership Program, students here are taught the subtleties of effective leadership, and the responsibility of creating change, well before their
first real jobs.
In class after class, lab after lab, the ultimate lesson is plain: Leadership is something that can be taught, and shaped, and shared. Leadership, it's clear, has always been an essential element of the Blue Hen DNA.
Over the next pages, we'll explore a few of the ways that's true.