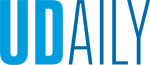 In Memoriam: Mae Riedy Carter
Article by Ann Manser December 18, 2020
University community remembers a pioneering advocate for women
Mae Riedy Carter, a passionate advocate for women's equality and inclusion in educational and leadership opportunities, and a generous supporter of the University of Delaware, died on Dec. 13, 2020, in Ann Arbor, Michigan. She would have celebrated her 100th birthday next May.
Described as a feminist champion, a women's rights icon and one of the most influential women in the history of the University, Ms. Carter was known for her tenacious but always polite approach to advancing the emerging field of women's studies. She was inducted into the state's Hall of Fame of Delaware Women in 1995 and was awarded UD's Medal of Distinction in 1998.
"On behalf of the entire University community, Eleni and I extend our deepest condolences to Mae Carter's family and to her many, many friends," UD President Dennis Assanis said. "Mae's tireless work on behalf of women's equity helped shape this University, and for that we will always be indebted to her."
In various roles at UD, Ms. Carter worked tirelessly to support the equal treatment of women on campus. Among her many accomplishments, she chaired the Women's Studies Committee when it was created in 1971 and worked with other faculty members to develop the first women's studies course. She went on to lead the University's newly established Commission on the Status of Women and to head the Office of Women's Affairs (now the Office of Equity and Inclusion) as assistant provost for women's affairs.
"She was a remarkable pathbreaker, leader, advocate, ally, generous donor and friend, and without her, it's hard to imagine that we would have such a robust and vibrant Department of Women and Gender Studies at the University of Delaware," said Patricia Sloane-White, chair of the department.
John A. Pelesko, dean of the College of Arts and Sciences, described Ms. Carter as an inspiration.
"Her pioneering work and lifelong dedication to improving educational opportunities for women and to equality and inclusion continues to inspire all of us in the College of Arts and Sciences; it is illustrated in our commitment to inclusive excellence," Pelesko said. "On behalf of our College, I want to express our deepest condolences to everyone who has been moved to action by Mae Carter."
Assisting women students
Ms. Carter was initially hired by the University in the late 1960s as a counselor to assist mature women students who had never been to college or were seeking to continue their education. Although her position was part time and non-faculty, she revolutionized the educational opportunities for women at UD, said Margaret Stetz, who is the Mae and Robert Carter Professor of Women's Studies and professor of humanities.
In 1967, Ms. Carter implemented a program for returning students, "Great Expectations for Women," that was so successful it was also used by UD in Georgetown and Dover, Stetz said.
In her work at the University in the 1970s, Ms. Carter advocated for women's studies to become a permanent program, at a time when the field was often viewed as political or controversial by skeptical male academics. She established and served as chair of the Women's Studies Interdisciplinary Program (now the Department of Women and Gender Studies).
She established a fund to bring more women scholars to UD and to support women faculty and graduate students as they attended conferences throughout the U.S. and abroad, and she encouraged student research through the creation of the annual Geis Conference, featuring presentations of both undergraduate and graduate work on gender. She also established the Women of Promise and Women of Excellence awards and dinners for outstanding female students at the University, both of which continue today.
"Mae Carter never compromised on her feminist principles [and] always made sure that she was putting women's interests first," Stetz wrote in an article about Ms. Carter in the 2015 newsletter of the Department of Women and Gender Studies. "Almost singlehandedly, she raised the profile of UD as a place for cutting-edge scholarship and teaching about women's issues."
In addition to her work at UD, Ms. Carter and her husband, Robert, who died in 2019 at age 100, gave generously to the University in support of women's issues. They were both dedicated to promoting and expanding women's studies and the role of women at the University.
An extremely loyal donor to UD, Ms. Carter was a member of the Delaware Diamonds Society, a donor recognition society, for more than 30 years and was a member of the Carillon Circle, including the University in her estate plans.
In addition to financial gifts, she volunteered her time as a member of the College of Arts and Sciences Dean's Advisory Council from 2010 to 2012. Before she and her husband moved to Michigan, they donated rare books, family photographs and a small archive of Ms. Carter's personal papers to Special Collections in UD's Morris Library.
There are three endowed funds at the University named for Ms. Carter:
The Mae R. and Robert C. Carter Professor of Women's Studies, established in 2002, recognizes outstanding scholarship, teaching and service in the field.
The Mae R. and Robert C. Carter Endowment in Women's Studies was established in 2006 to ensure the future strength and academic excellence of the women's studies program through graduate fellowships, research grants and undergraduate research scholarships. In the past several years, the fund has been used to provide a faculty research award and out-of-classroom experiences for students.
The Mae Carter Scholarship was established in 1986 by friends and family to honor Ms. Carter's accomplishments. It supports returning adult undergraduate students who have worked to advance the status of women at UD.
In addition to her accomplishments at the University, Ms. Carter was deeply involved in the community. She was active in the Newark Branch of the American Association of University Women (AAUW) beginning in 1956, serving as its president from 1965-67 and on a national AAUW committee to develop the program "Women's Issues: Searching for Self." She was also a founding member of the Friends of the Newark Free Library.
Sharing thoughts on Mae Carter
Friends and former colleagues remembered Ms. Carter fondly and praised her dedication to advancing issues of equity and social justice and her perseverance in pursuing those goals.
From Margaret Stetz:
"Mae Carter's spirit was so indomitable that it was hard to imagine she wouldn't prove immortal, too. Who or what would dare to stand up against someone with that degree of determination and force of character? Death surely didn't come to her in the guise of a male Grim Reaper, or she would have told him politely where to get off, after subjecting him to a lecture about out-of-date notions regarding men's control over women. Everything she did was about not only empowering women in a general sense, but helping to place women in positions of leadership, so that they could enjoy real, tangible power. One of her greatest disappointments was not getting to see a woman as president of the United States, though she was delighted this year to have one become vice president.
"When she was working for and with President E. Arthur Trabant, she used every available means to increase the presence of women in key decision-making roles at UD. After she retired, she found other ways—through the incredibly generous donations that she and her husband Bob made--to create new educational opportunities for women faculty and students. She believed in feminism, in social justice, in activism, and in the importance of research and learning, and she did much to reshape UD in light of her own high ideals. In a different world, she would have made a splendid university president herself."
From Mary P. Richards, professor emerita of English and former dean of the College of Arts and Sciences:
"Mae Carter was a feminist before the term entered common parlance. Her commitment to the advancement of women did not require a name. She believed in women's abilities and supported their achievements in many areas of endeavor, but especially in leadership roles.
"Although Mae had retired by the time I arrived at UD, I met her soon thereafter and learned about the many initiatives she had undertaken to promote and recognize women's accomplishments on campus. She was an early supporter of Women's Studies, the Commission for Women, and the Women of Promise dinners intended to honor outstanding undergraduate women and their mentors.
"Mae would not take no for an answer when she felt her cause had merit. She was a generous 'doer,' who supported initiatives at UD and elsewhere with the financial gifts to make them happen. Her impact on the women fortunate enough to know her and on the institutions to which she was committed, are fitting memorials to a great mentor."
From Anne Boylan, professor emerita of history:
"Mae Carter was an inspiration and a role model. With her characteristic patience, persistence, determination, and willingness to challenge old ways of doing things, she helped transform opportunities for women faculty and students at UD. Mae never raised her voice, but she made herself heard in the halls of power. She never gave up, either. The results of her work are all around us, whether in the scholarships and endowed professorship that bear her name (and Bob's), or in UD's thriving Women and Gender Studies Department, of which she and Bob were so supportive. Even after she retired, she remained keenly interested in all aspects of UD life affecting women and was happy to meet with students interested in the history she had lived through--and helped shape. At her Zoom 99th birthday party this past spring, I was struck once again by her deep engagement with the issues of the day, and her phenomenal memory. We will not see her like again."
Remarkable accomplishments
More about Ms. Carter and her remarkable accomplishments is available from many sources. They include a brief History of the President's Commission on the Status of Women; information from exhibitions maintained by University Archives and Records Management, including information about Ms. Carter and about the Commission on the Status of Women; and a profile of Ms. Carter beginning on page 38 of this 2018 edition of the UD Magazine.
She also was interviewed for two oral history projects, which are preserved in Special Collections and available on UDSpace, one in the Robert H. Richards Jr. Delaware oral history collection and one in the UD Women's Studies collection.
About Mae Carter
Ms. Carter was born in Berkeley, California, and graduated from the University of California at Berkeley.
She married Robert Coolidge Carter in 1944, and they moved to Delaware in 1956. They raised two daughters, who went on to distinguished careers in teaching and research.
Mae and Bob Carter traveled extensively overseas, beginning on their 25th wedding anniversary. Their travels took them to over 135 countries and all seven continents. A few of the most interesting included early trips to Bhutan, collecting New Guinea tribal art, experiencing the people of the Ituri Forest, stark Antarctica landscape, lemurs in Madagascar, tiles in Iran, temples in Burma, tribal law in Yemen, Timbuktu and many safaris in Africa, including a walking safari in Kenya.
Ms. Carter is survived by her daughters, Catherine Carter and Christin Carter-Su (Eugene Su), and two granddaughters, Elizabeth Su (Andrew Lee) and Alison Su.
Those interested in honoring Ms. Carter and her many contributions to UD and the lives of countless women may make donations in her memory to any existing area, program or fund at UD including the Mae and Robert Carter Endowment.
Please use the University of Delaware's secure website, www.udel.edu/makeagift, or mail a check to: University of Delaware, Gifts Processing, 83 East Main St., 3rd Fl., Newark, DE 19716.  Please make checks payable to: "University of Delaware" and include on the memo line "in memory of Mae Carter."