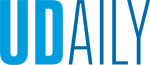 Cultivating greatness
Article by Artika Casini, AS05
Inclusive leadership, at its core, is about fairness and talent.
It's asking the question: "Does everyone in my organization have the same opportunity to be great?"
The problem, as Quinetta Roberson Connally has found after 20 years of management research and corporate consulting, is that businesses often view diversity, equity and inclusion (DEI) as disconnected from mission—just some "kumbaya, squishy, feel-good stuff."
It needs to go deeper than that, says Connally, BE92, a management professor at Michigan State and an expert on leadership, talent management and DEI.
Diversity shouldbe in a company's DNA. That's why she wastes no time when meeting with those in the C-Suite.
"Let's start with money," she says, and asks for company goals. The answers she hears are often the same: grow market share, increase grant funding, hit earning targets. "Okay," Connally replies. "Now how do people factor in?"
Diversity is about people. The people brought in and the ones left out.
And when people like Wells Fargo CEO Charles Scharf say, "The unfortunate reality is that there is a very limited pool of Black talent to recruit from," as he did in a June 18 company memo announcing diversity initiatives, Connally can't help but roll her eyes.
"The pipeline argument is so played out," she says. "What that really means is there's no diversity in my pipeline."
One solution Connally offers companies is to send job announcements to at least one Historically Black College and University. Look in new places, she argues, and you'll see new things.
As an example, Connally recalls her days as a Cornell professor, when investment banks began recruiting fewer finance students and more engineering students, who brought new approaches to critical thinking and problem solving. Engineering programs also happened to be more racially diverse.
And inclusive leaders benefit from a diversified workforce through greater innovation, higher productivity, increased market share, expanded grant funding and surpassed earning targets. It's the stuff of C-Suite dreams.
"But do companies view DEI as a business imperative, or a standalone thing?" Connally asks.
For an answer, she looks at the composition of a whole organization. Hospitality industries, for instance, are incredibly diverse—but that "diversity" is concentrated among the cleaning staff.
Likewise, chief diversity officers have grown in the past year, following George Floyd's murder and amidst nationwide cries for racial justice. "But the positions are often 'ghetto-ized,'" Connally says, "without the power or resources needed to affect change."
Then, there are companies that put DEI initiatives on their Black employees, tasking them with more work and the emotional labor to "fix racism," and ultimately reinforcing the very inequities organizations are hoping to change.
And so, these days, as company after company calls Connally for DEI training and support, she finds herself dialing them all back.
"What does this work look like in the end?" she asks them. "How do you want to transform the structure and culture of your organization? What resources are you willing to put into this effort?"
Or is inclusive leadership not really the goal?
HOW TO BE A MORE INCLUSIVE LEADER
Inclusive leaders are oftencurious and empathetic, with a high emotional intelligence. But those personality traits and characteristics are harder to cultivate than actual, specific behaviors, says Quinetta Roberson Connally, BE92, who offers the following tips:
Recognize and value differences among your team. Find differences in thinking, learning and doing, and then ask, "How can I use those differences to make us better?"
Encourage voice, even if it's divergent. Good leaders develop a basis of trust to have honest conversations with their team.
Create an environment where people can be authentic. As a leader, be candid, accessible and occasionally vulnerable. Employees should know "we're in this together."