Five ways to be a better leader: youtube.com/watch?v=ZLbpcB6_dz0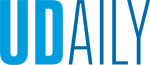 5 Ways to b a Better Leader
Cultivating Positivity to be a Better Leader
Article by Artika Rangan Casini, AS05
Start with positivity.
As human beings, we respond differently to positive and negative emotions. The latter triggers our fight vs. flight vs. freeze response. We lose our ability to innovate, problem solve, think creatively and build relationships. Survival becomes our primary concern.
"It's an artifact of our evolution," says Prof. Jack Baroudi, a global leadership expert and positive psychology advocate. "When we're stressed, we're not at our best."
Positive emotion does the opposite, he explains. It makes us better problem solvers, strengthens innovation, improves creativity and enhances our relationships. "It's a more important emotion to generate if you're leading people," he says.
So how do you cultivate it?
1. Know yourself
Self-awareness is foundational to good leadership, says Baroudi. Know your skills and play to your strengths, but also know your weaknesses and how your team can add greatest value. As UD Prof. Tony Middlebrooks puts it, "Leadership is all about you, and it's not about you. It's about the organization and the people in it."
2. Admit when you're wrong
Good leaders admit when they're wrong, and that builds trust. "Trust underpins everything," says Baroudi. "It's the oil that makes everything work." Trust is what enables authentic and difficult conversations, like "How can I give you permission to tell me when I'm screwing up, and how can you hear me when I have to tell you the same?"
3. Envision success
Leadership is the process of influencing others toward a common vision. "Good leaders show people the way. They're sellers of hope," says Vincent Mumford, HS88, 90M, EHD98PhD, author of Invest! How Great Leaders Accelerate Success and Improve Results. "Sometimes we get so stuck on dealing with problems that we miss opportunities. But good leaders see things for what they could be, not simply for what they are."
4. Adapt and improve
Be true to who you are, but let yourself grow, says UD Prof. Wendy Smith. "Good leaders are constantly learning, growing and pushing their authentic selves to bigger limits," she says. An expert in paradoxical thinking—embracing contradictory ideas—Smith recognizes the tension between our natural comfort zone and desire to improve. But for good leaders, continuous improvement always wins.
5. Don't be a %*#@
If all else fails, just remember this: Nobody likes to work with a jerk, and certainly nobody wants to work for one. There are some leaders who revel in the notion of disposability ("I can fire you!"), who provide no psychological safety ("If you say something negative to me, it will come back to hurt you"), who lack compassion ("One mistake and you're out") and who choose fear over hope. Don't be that leader.