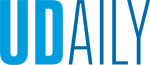 University Writing Center: Special fall services
Article by College of Arts and Sciences communications staff August 18, 2020
New services, virtual opportunities for students, faculty for fall 2020
The University Writing Center has increased and diversified its service offerings for faculty and students for the upcoming academic year. Following is an overview of the UWC's Fall 2020 services.
Fall 2020 Services for Students
Virtual tutoring: Schedule video appointments with a Writing Center tutor or request asynchronous written feedback on assignments.
Graduate support: Receive support through the Writing Center's graduate dissertation and thesis writing group.
Workshops (live and recorded): Learn something new with the Writing Center's workshop series.
Fall 2020 Services for Faculty
Virtual visits: Request a Writing Center/Oral Communication Consultants Program representative for a virtual presentation on the center's services.
Writing/oral communication fellows (full semester and short-term): Request undergraduate fellows trained as peer tutors to support workflow and students in courses that require multiple writing assignments. Requests for full semester fellows are due Aug. 25.
Online classroom assistants: Request undergraduate fellow support with the logistics of online learning (taking attendance, facilitating breakout rooms, etc.). Requests are due Aug. 25.
Peer response support: Request undergraduate fellow support in facilitating online peer response for a writing, speaking or multimodal presentation assignment.
Peer meetings: Join the Writing Center's bi-monthly Zoom meeting for faculty teaching writing online to discuss ongoing efforts and provide troubleshooting support.
Individual consultations: Schedule a consultation with Writing Center staff on writing, speaking or multimodal assignments.
For more information about new offerings and to schedule appointments, visit https://www.writingcenter.udel.edu.