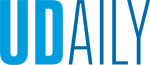 The visionaries
How the Class of 2020 has readjusted our focus and redefined our purpose
Article by Jonay Desire, AS20August 24, 2020
If someone would have told the Class of 2020 that this year, our year, would have gone like this, we would not have believed them. Since 2016, we have anticipated the year 2020 and the accomplishments it would bring. We joked around and called ourselves the best class because we were graduating in the year of perfect vision. Which is still true. COVID-19 has readjusted our focus and redefined our purpose.
Although this pandemic has taken away so many memories, it has also allowed us to create and appreciate much more. For some of us, it offered a needed break. It has given us time with our family and remindedus what it means to be essential. To never take a walk through Trabant or The Green for granted.To appreciate the times the Shuttle has been unreliable and more. On a more serious note, to survive. COVID-19 has given us tools to become the future successors.
Our generation has been falsely accused of lacking drive and motivation, but we abruptly finished our final semester completely online while caring for our loved ones and community. That spells determination. We are resilient, brilliant and ready to tell our story. Let's make it a good read.
Jonay Desire, AS20, earned her degree in criminal justice and now attends North Carolina Central University School of Law.