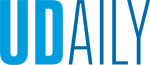 Student Centers open during fall semester
Article by University Student Centers Staff August 19, 2020
Fall 2020 hours announced for Student Centers
On Monday and Tuesday, Aug. 24-25, the University of Delaware Student Centers will be open from 7 a.m.-5 p.m.
They will open for studying, dining and recreation, starting Wednesday, Aug. 26. Available amenities will include the Trabant Food Court, Esports Arena, Hen Zone and reservable spaces.
For students who will not be on campus during fall semester, the Student Centers plan to host a slate of virtual events: leadership workshops, performances, guest speakers, trivia, bingo, and game shows.
Hours for facilities and recreational areas will be:
Perkins and Trabant: Monday-Friday, 7 a.m.-10 p.m.; Saturday-Sunday, 10a.m.-9 p.m.
Info Desk: Monday-Friday, 7 a.m.-10 p.m.; Saturday-Sunday, 10 a.m-9 p.m.
Esports Arena: Monday-Friday, noon-7 p.m.; Saturday-Sunday, noon-6 p.m.
Hen Zone: Monday-Friday, noon-10 p.m.; Saturday-Sunday, noon-9 p.m.
The Student Centers will follow all University of Delaware, state of Delaware and CDC guidelines, including appropriate physical distancing, frequent cleaning of facilities, signage and other steps to ensure the health and safety of our students. Capacity will be limited due to physical distancing requirements. UD students, faculty and staff will be required to show a valid UDID to enter the facilities during the first six weeks of the semester.
For more information and hours, visit https://sites.udel.edu/usc/.