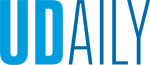 A Mirror for Humanity
Finding something of ourselves in someone else
Bianca Mers, AS20August 24, 2020
Asked to condense my life lessons to you into approximately 300 words, I've decided to disregard the assignment entirely. Why? I've learned everything I know from the people around me, so I figured it's more informative to talk about them instead.
Unfortunately, I don't have the word count to share their stories, insights and expertise. Worse yet, many will never have the same platform as I have now. As a small gesture, I'm giving some of my space to them.
...
This is for Black and non-Black people of color, the LGBTQIA+ community, ruralites, immigrants, refugees, people with disabilities, low-income communities, homeless people, women, religious and ethnic minorities, indigenous people, future generations and the countless other voices around the world that often go unheard.
I hope you can relate to someone on that list. Yes, these people may look different, come from different places, hold different beliefs and have different experiences, but here's the thing about people: We're not so different that we can't find something of ourselves in someone else. In truth, once we treat and trust others as we would ourselves, we can then start to demand more from each other.
And we must demand more. There is much work to be done to ensure a stronger, more sustainable, more equitable and more just society. Starting is hard, but standing still while life moves around you is not an option.
So, if you want to help but don't know where to begin, ask yourself: What can you give and what will you do with what you have been given? If you're willing to invest in others, in your fellow humans, I think you'll find that you can go quite far.
Bianca Mers, AS20, earned her degree in international relations and received the 2020 Emalea Pusey Warner Outstanding Senior Award. She hopes to help make communities more environmentally sustainable and socially inclusive.