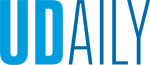 Love and Light
How we repair a broken world
Cameren Kitchen, HS20August 24, 2020
In this broken world, I have learned that the most important thing in life is to spread love. No matter where you are from, what you believe in, or what you are going through, we are all one. We are HUMAN. We are connected.
Through sports, I have learned that each person standing beside me is my brother. No matter what, we must stick together and work towards achieving one common goal.
I have been blessed to play football at Delaware, even and perhaps especially during difficult times. My father passed away before my junior year and just three weeks later,
I suffered a serious, potentially career-ending foot injury. However, I received incredible support from so many staff members, alumni, students, faculty and teammates, all of whom helped me persevere. They cared for more than just my ability to perform and play football. They constantly checked in on how I was doing—physically, mentally and emotionally. In these trying months, I received so much love and support and it showed me that there is so much more to life than just football.
Every single day, people are fighting their own battles. Many of these battles are silent, but others are visible to the world. We must remember that we may never fully understand the lived experience of someone else, but it is our responsibility as human beings to stand beside our brothers and sisters and help them through these battles. As Bob Marley once said, "When darkness surrounds you, you might be tempted to look for a switch or hope that a light comes on to get rid of it all. But you have to remember that you are the light, and you have the power to overcome the darkness that exists in this world. LIGHT UP THE DARKNESS."
Cameren Kitchen, HS20, earned his degree in health behavior science with minors in health, physical activity and disabilities studies. He is training for a career in the NFL.